About SimPlan
Simulation solutions for production and logistics processes
About SimPlan
Simulation solutions for production and logistics processes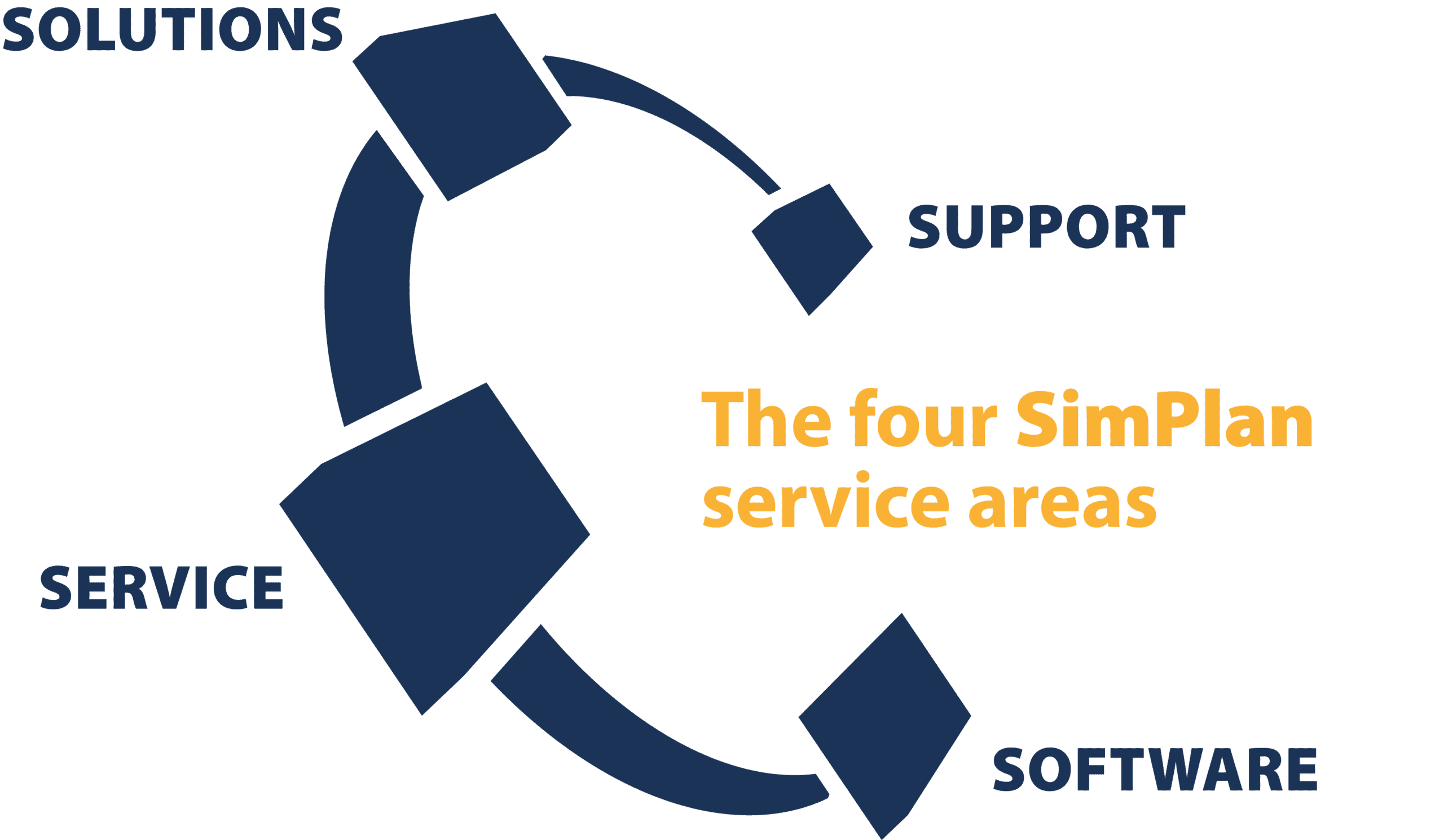 In 1992 SimPlan AG was established as a service provider for the simulation of company processes. By now the SimPlan Group offers a comprehensive range of simulation services: from simulation projects through various simulation software tools to simulation-based planning application.
We consider ourselves to be a cross-sector full-range supplier with regard to simulation, accompanying you with extensive know-how, experience and modern methods in the optimisation of business processes.
Our services range from process analysis and consulting through material flow and logistics simulation, simulation-based detailed production planning to support with the commissioning of control software (emulation).
Furthermore we are a neutral distributor of simulation software and we will lend you our support with the selection, training and implementation in your company. As a matter of course, we also provide all associated maintenance support services.
The company head office is in Hanau, Hessen. Also part of the SimPlan Group are the subsidiaries SimPlan Integrations GmbH (Witten) and SimPlan Systems GmbH (Hanau), branch offices in Braunschweig, Bremen, Dresden, Holzgerlingen, Munich and Regensburg as well as two Austrian offices in Neufelden and Vienna and a Chinese office in Shanghai.
See for yourself how effective our solutions are!