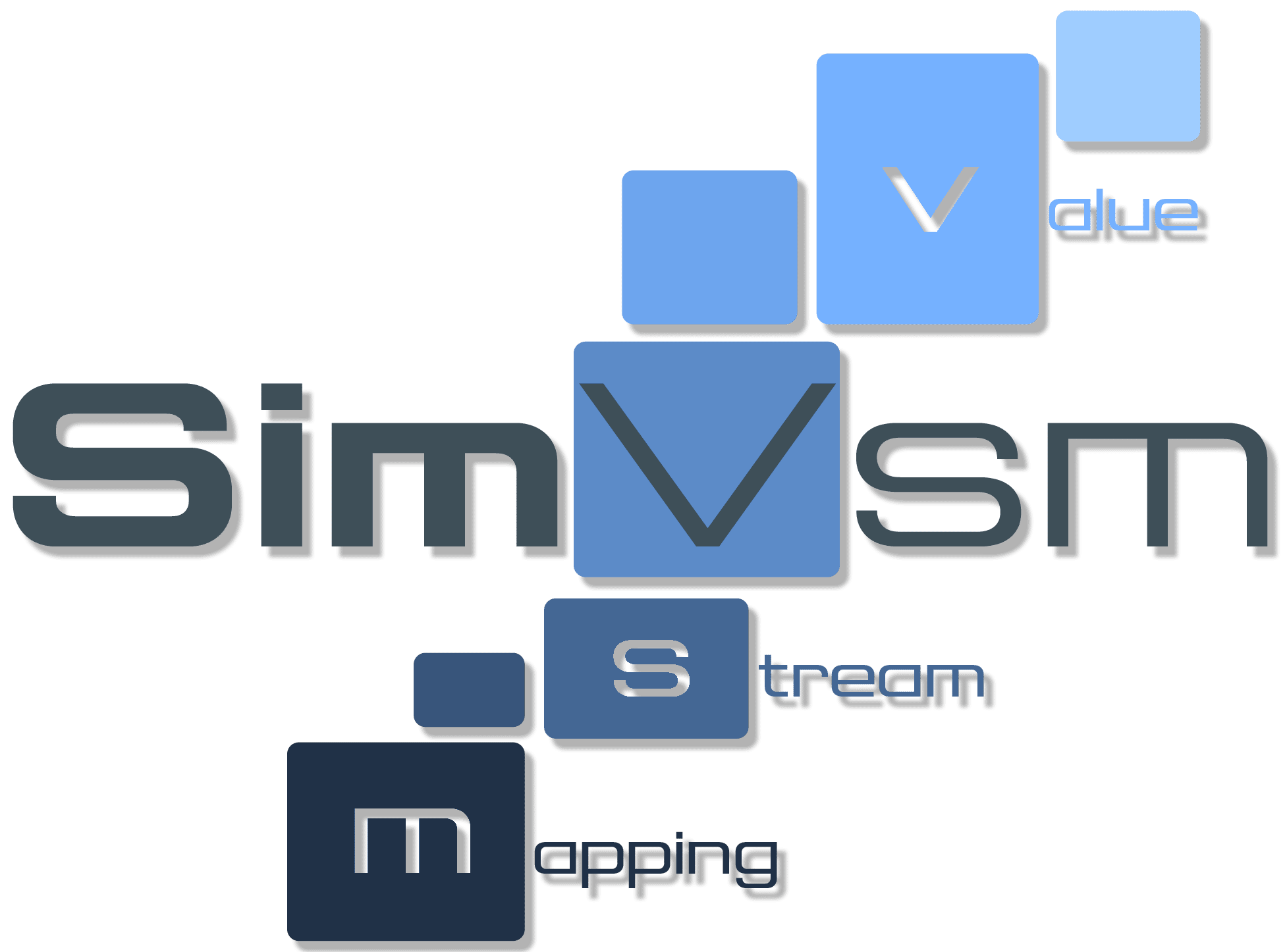 SimVSM: The app for value stream analysis & simulation
Paperless, fast, and easy: with SimVSM, you can create value streams quickly and easily on a tablet. By copying and modifying existing value streams, you create alternatives and you can even document the progress.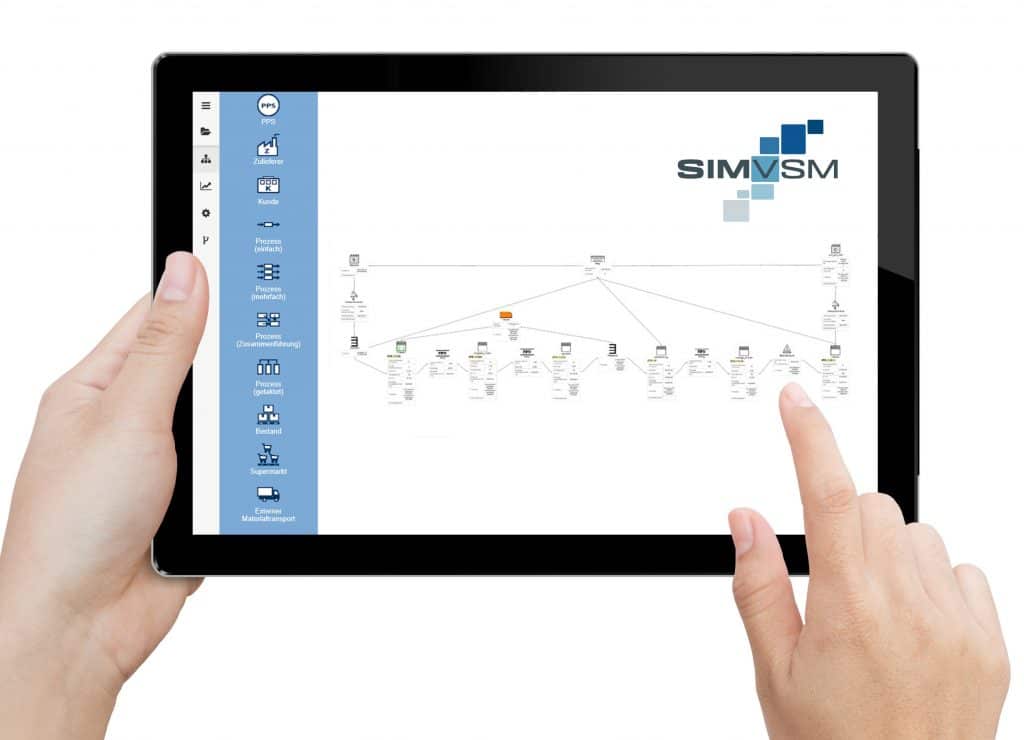 Transfer your value stream model via WebService to your simulation server and receive the simulation results within seconds.
SimVSM – free App
Creation and analysis of value streams via drag & drop (max. 2 projects)
Generation of alternatives (max. 2)
without connection Simulation
available free of charge in the Appstore (in-app purchases available)
No tool training required
Knowledge of value streams necessary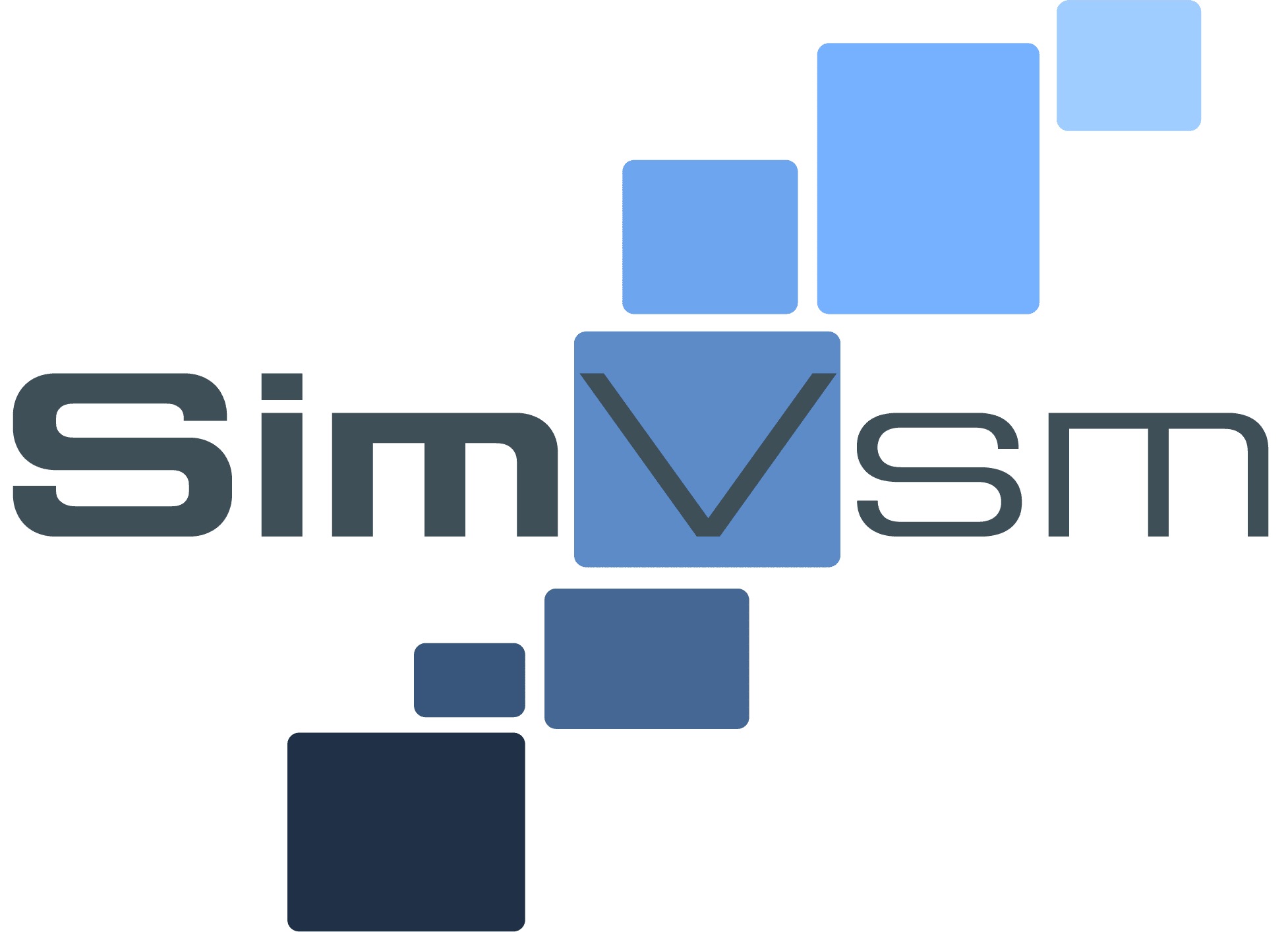 SimVSM Expert Add-On
One-time activation for unlimited number of projects and alternatives
Premium Subscription
Printing of value streams
Saving of value streams as image (png) or vector graphic (svg)
Recording and storage of camera images for individual value stream objects
Mini overview map for large value streams
Execution and storage of measurement series with integrated stopwatch functionality
Export and import of projects
Customize the display of edges and text modules
New Cooperation with NeroSuBianco
NeroSuBianco is an Italian consulting company based in Lombardia, Veneto and Tuscany, founded in 2004.
They have a strong focus on innovation and, over the years, they have developed a unique method to support enterprises and consortia to plan and run their projects and investments: FUTURENOW.
The innovative tools and approaches will guide you to make the right decisions at the right time: from process analysis and optimization up to technology scouting, investment planning and development
In November, we signed a cooperation agreement to jointly develop new services for the Italian market. Thanks to the combination of our SimVSM software application and Nerosubianco's consulting approach, Nerosubianco's consultants will be able to support Italian companies in their digitalization processes around value stream mapping and value stream simulation.
The agreement between us and Nerosubianco also provides for close project-based collaboration aimed at designing, developing and validating additional innovative services and SimVSM capabilities tailored to the "Industry 4.0 needs" of Italian SMEs.
For more information about NeroSuBianco click here.
More information and downloads
For more information, visit our SimVSM product page at www.simvsm.de.
SimVSM is available for iOS, Windows and Android: