Certification according to ISO 9001:2015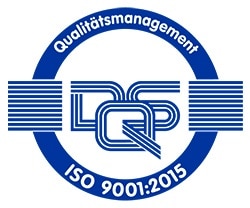 Since 01 July 2015, the quality management system of SimPlan AG has been certified according to the international standard ISO 9001. The recertification to ISO 9001:2015 was successfully completed in July 202
SimPlan is thus the first service provider with a focus on material flow simulation in Germany to receive this certificate. SimPlan thus proves that the quality criteria that have been in place and practised for years, here in particular high customer satisfaction, innovative ability and a process-oriented, comprehensible approach in all project phases, are important components of our daily work and that these are carried out in accordance with the quality standards defined and certified in ISO 9001.
Wolfgang Artschwager, branch manager and QM responsible at SimPlan AG: "With the certification according to ISO 9001, we are now documenting to the outside world what has long been a matter of course for the SimPlan company. Quality and continuous improvements in processes are essential elements in the implementation of projects at SimPlan. Only through these guidelines and the demands we place on our work can we provide the desired added value for our customers."
Key points of our quality policy
"Through the customer- and process-oriented procedures laid down in our quality management system, we ensure transparent and uniform standards across the board, which is an important quality factor, especially with a decentralised corporate structure," Mr Artschwager continues.
Management also ensures that the integrity of the QM system is maintained when planning and implementing changes to the quality management system.
Our high quality standard also allows us to stand out from the competition. Transparent project management with uniform processes creates trust among our customers or potential customers. We live from satisfied customers and customer satisfaction is significantly related to the quality and traceability of our work.
Another core issue is efficient knowledge transfer across all projects. This requires uniform documentation of the project content, which includes, for example, procedures, methods and tools used (simulation software, building block kits) as well as lessons learned. This enables maximum flexibility and efficient project management with high quality.
We thrive on innovation and have an innovation team that uses frequently used building blocks, simulation models, algorithms, evaluations and the like as solutions for independent innovative applications.
The DIN EN ISO 9001:2015 standard has become the global benchmark for quality management. The certification is valid for three years.
Download the ISO certificates
TISAX (TRUSTED INFORMATION SECURITY ASSESSMENT EXCHANGE)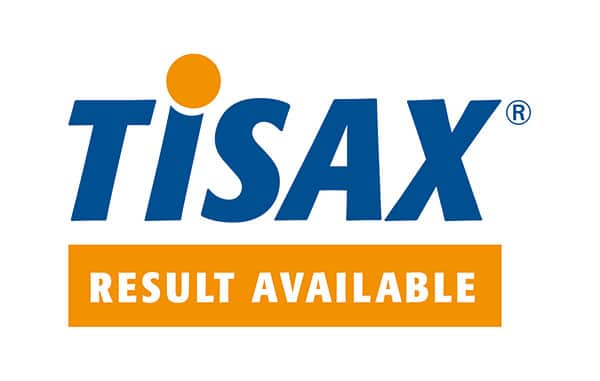 Information security is a crucial prerequisite for the cooperation of OEMs and their suppliers as well as service providers along the entire value chain of the automotive industry. The TISAX certification offers a testing and exchange mechanism for this and enables joint recognition of test results between the participants. The result of the certification (carried out in June/July 2021) can only be accessed via the ENX portal and is generally not intended for the general public.
Scope-ID: S43P7Z
Assessment -ID: A1LK29-3