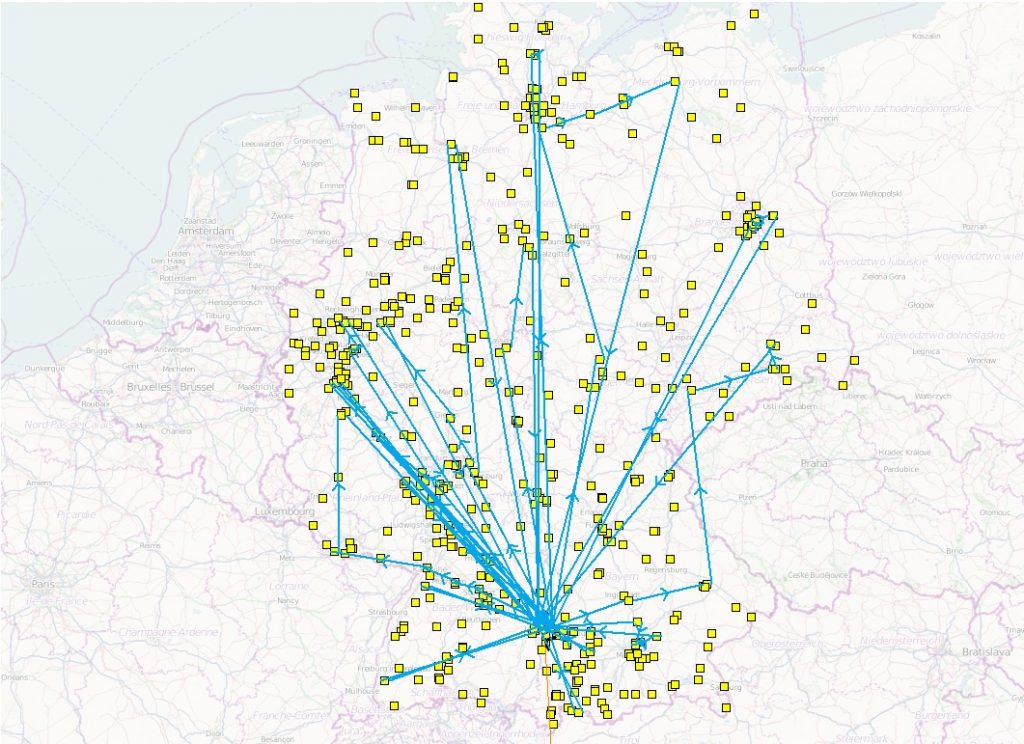 Simulation of a supply network
Transparency in the supply chain
Some experts believe that approximately 80% of the cost of a supply chain depends on the geographical location of suppliers, production sites and warehouses and the optimal flow of materials between these sites.
However, existing supply chains are often the result of a historically evolved supply structure combined with complex products such as those found in the automotive or mechanical engineering industries. The complex dynamic relationships within a supply chain essentially result from a high number of suppliers, the different delivery behaviour (e.g. order cycles, quantities, delivery times), the supply network (transport routes, destinations, warehouses, etc.) as well as the ordering behaviour of the end customer (e.g. product characteristics, quantity, time).
The optimization of these chains is usually based on partial aspects, such as transport costs or delivery times within individual subchains. The effects of changes, especially on other parts of the supply chain, often only become apparent long after they have been implemented and then make expensive consequential changes necessary.
It is therefore crucial to create transparency within a supply chain with regard to all dynamic relationships in order to enable an overall assessment and optimisation of the supply chain.