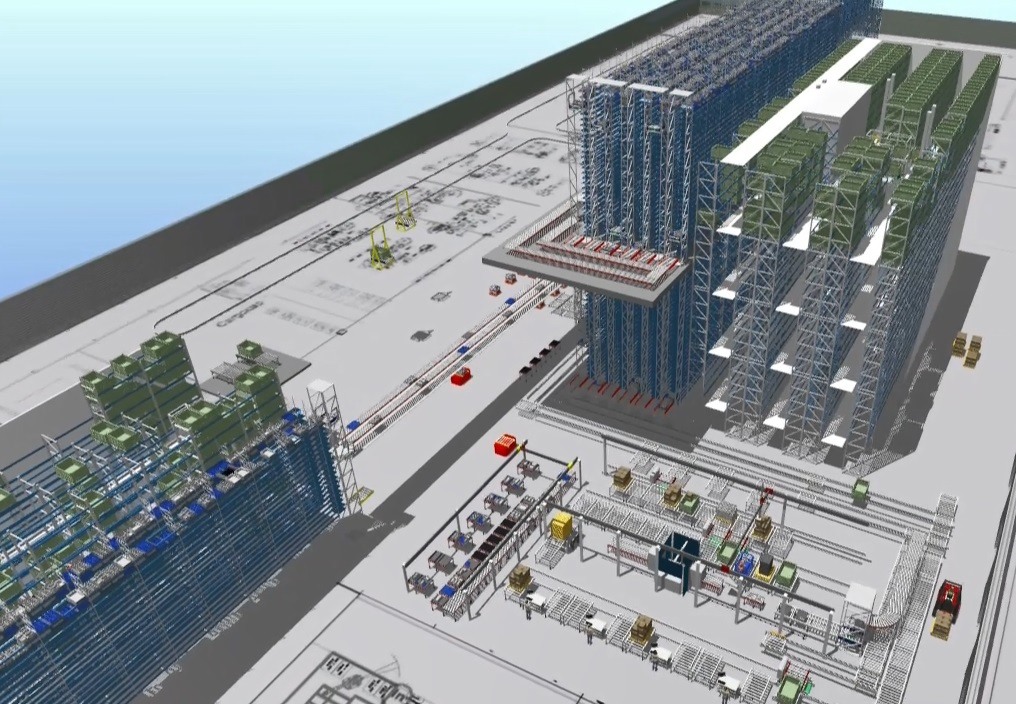 Production logistics
The focus of simulating production logistics is on the following processes:
In-house transportation
In-house transportation to supply the production line with the necessary materials and transport of semi-finished or finished products between production areas as well as to dispatch areas or the dispatch warehouse: This transportation can be carried out by various means of transport, e.g. forklift trucks, trains, or driverless transport systems.
The goal of the simulation is an ideal interpretation of transportation. This calls for a solution which provides an economic interpretation of transport resources as well as taking stock and tape files into consideration ensuring 100% reliability of delivery. For this purpose, the best route guidance, a balanced distribution of the transport loads, as well as the required tape stocks for decoupling are determined in the simulation. Different alternatives can be evaluated and compared.