The portfolio of simulation expert SimPlan ranges from sequences simulation and virtual commissioning to the creation of digital twins of production and logistics processes. At this year's FachPack, SimPlan will present a new app for Apple and Microsoft tablets:  
Until now, creating a simulation model for processing and packaging equipment required a license for the PacSi simulation software in addition to expert knowledge.
With the "PacSi light" app, planners, service staff or sales staff can now also configure a packaging system and have it simulated in the cloud. To do this, the app transfers the required parameters to a simulation server, which then returns key figures such as throughput and capacity utilization of the planned packaging system to the app within a short time. This nables users to configure a system in minutes at trade fairs and in meetings and to obtain statements on performance from the simulation.
SimPlan is also presenting a newly developed user interface for the PacSi simulator. In order to be able to create the simulation on mobile devices, the user interface was adapted to the device-specific requirements. This interface is expected to be available in the latest version of PacSi by the end of the year.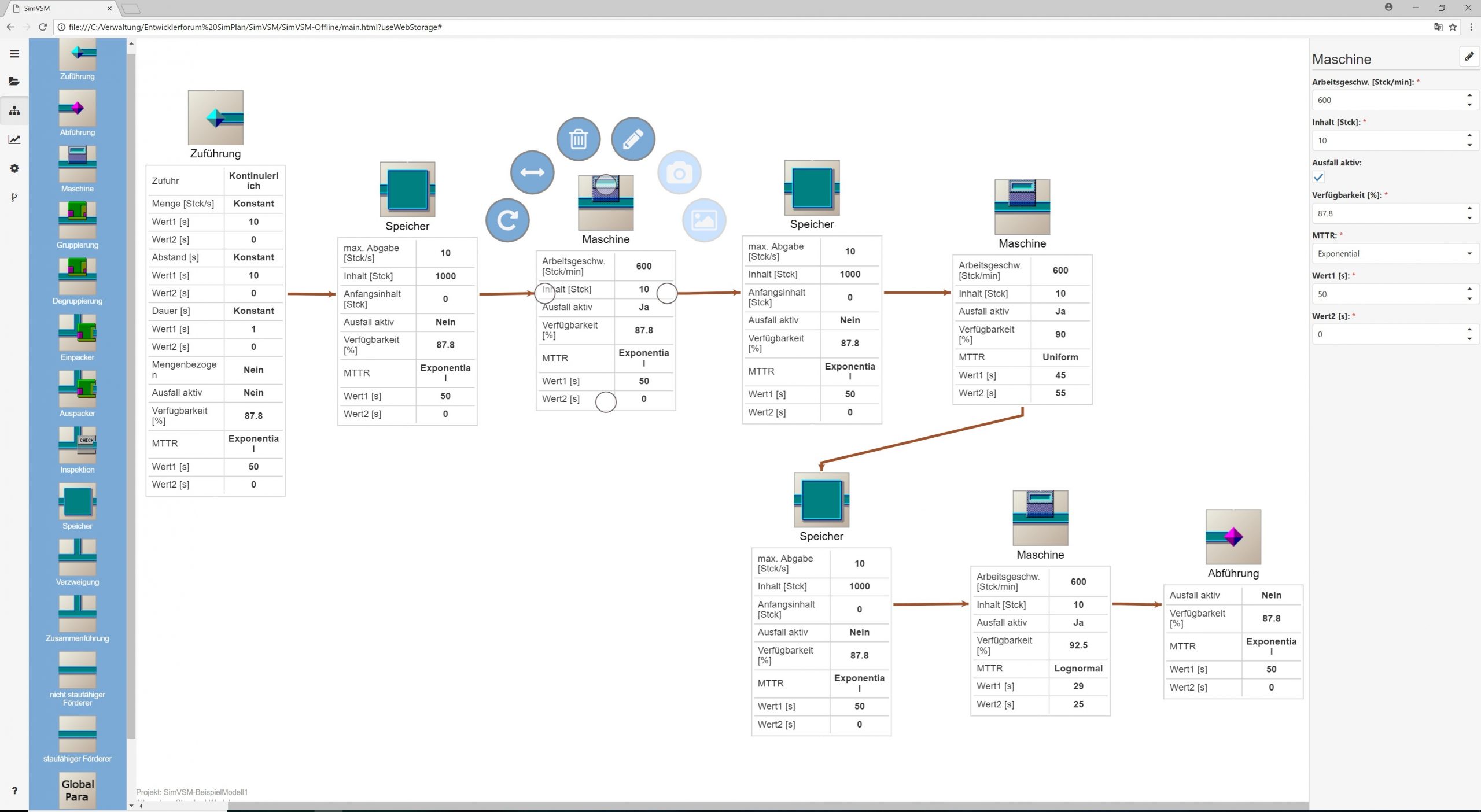 For the first time at FachPack, SimPlan will present its services for plant manufacturers in the areas of kinematic investigations, strenght analyses (FEM) and fluid mechanics (CFD) through to forming simulation. This enables plants to be examined and optimized as early as the design phase.
In addition to these innovations, SimPlan will show its complete portfolio including weak point and potential analysis as well as operation data acquisition according to DIN 8743.
Hannover University of Applied Sciences and Arts, Faculty II – Mechanical Engineering and Bioprocess Engineering, as a cooperation and research partner of SimPlan, will present its services, especially in the field of teaching and research.
You will find SimPlan in hall 1, booth 1-230.