Simulation megastore
SimPlan expands software portfolio for production and logistics processes
As a manufacturer-independent provider of simulation software, SimPlan is expanding its portfolio with the products AnyLogic and Sim3D. In addition to the established, tried and tested systems of AutoMod, Plant Simulation, Enterprise Dynamics and Simul8, this provides the customer with two further programmes to choose from. In addition to the software, as always SimPlan offers training courses and consulting services for the new tools.
Currently AnyLogic is considered to be the only simulation tool that supports all customary approaches of simulation methodology. Agent-based, process-oriented (discrete-event) models as well as continuous and dynamic system models can be created and combined as you wish. The software by XJ Technologies facilitates the mapping of virtually all company-related areas of application, such as production, logistics, business processes and the supply chain.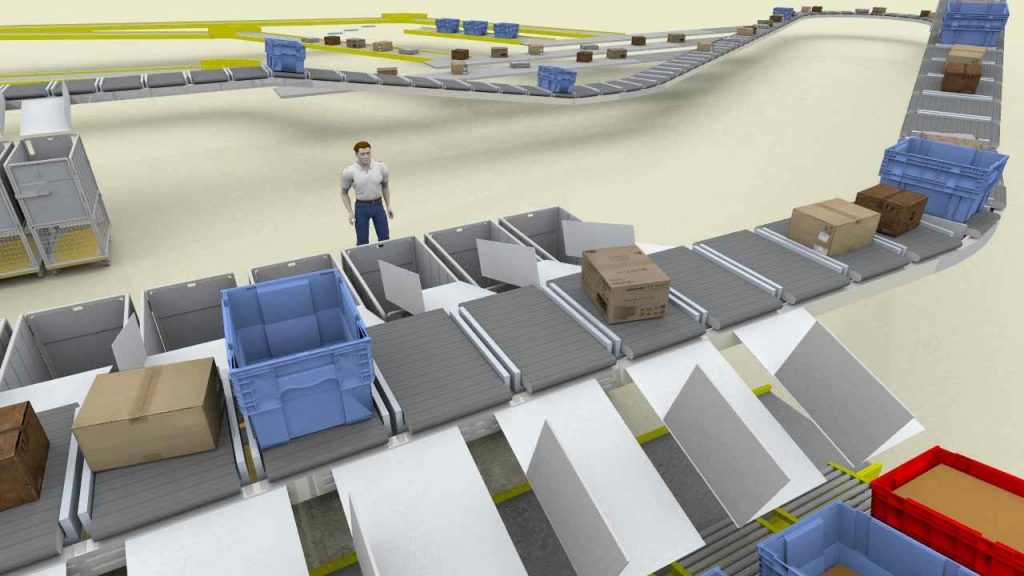 Picture: Sim3D
With Sim3D the English manufacturer Emulate3D closes its workflow gap, from the project acquisition to the project implementation. With Demo3D, it is already possible to plan logistics systems in 3D and animate the material flows. In future, using Sim3D the plants can subsequently be analysed with regard to system performance, throughput times and bottlenecks. Then Emulate3D comes into play for the virtual commissioning of the PLC controllers. The individual programmes build on each other, ensuring continuity to avoid the duplication of work.
As with Demo3D, models are assembled by means of parameterisable modules from catalogues. The standard catalogues contain modules for the areas of conveyor technology, warehouse technology, fork-lift trucks, robots, machine operators, building structures etc. Further, specific modular libraries can be developed if required.
The official release date for Sim3D is April 2010; however, SimPlan can already provide you with an insight into the programme today.