SimVSM: The app for value stream analysis & simulation
Paperless, fast, and easy: with SimVSM, you can create value streams quickly and easily on a tablet. By copying and modifying existing value streams, you create alternatives and you can even document the progress.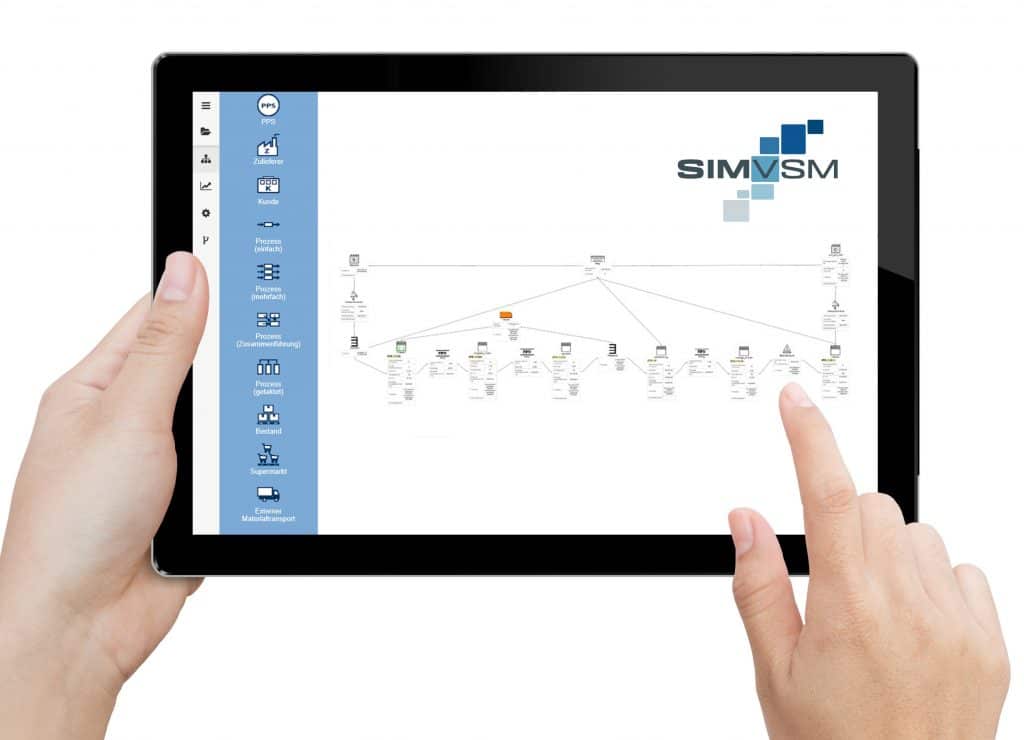 Transfer your value stream model via WebService to your simulation server and receive the simulation results within seconds.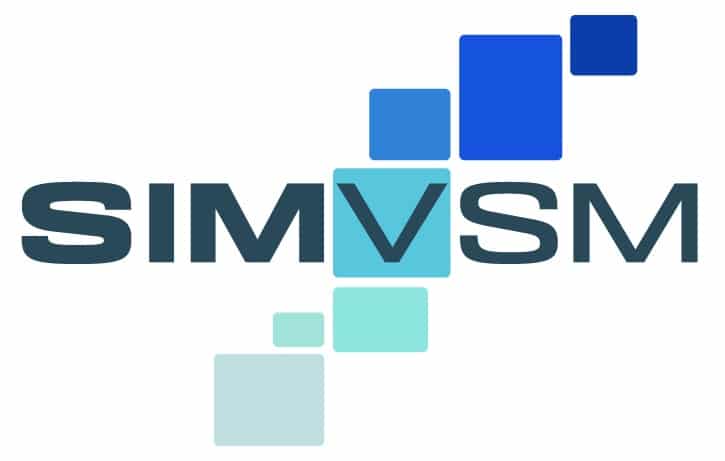 SimVSM
Creation and analysis of value streams via drag & drop (max. 2 projects)
Generation of alternatives (max. 2)
without connection Simulation
available free of charge in the Appstore (in-app purchases available)
No tool training required
Knowledge of value streams necessary
SimVSM Pro
Creation and analysis of value streams via drag & drop without limitation
Generation of alternatives
with simulation connection
available in the Appstore
Costs: project-specific
Simulation training required (3 days training)
Knowledge of value streams necessary