Not just a donation – an affair of the heart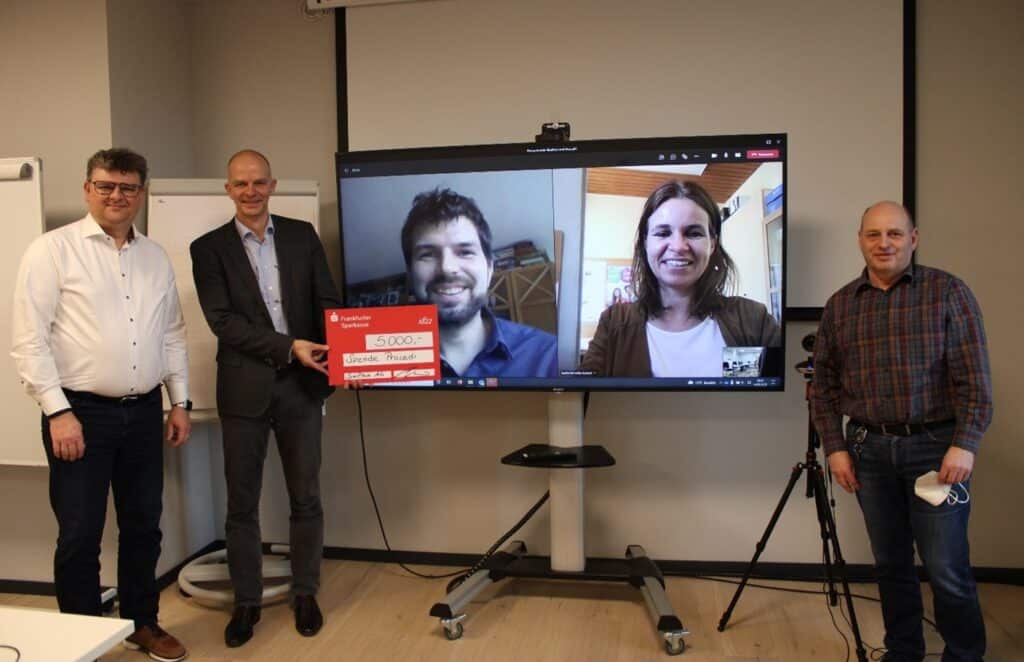 Hanau 02/24/2022
SimPlan AG from Hanau, a medium-sized service and software company for material flow simulation and digital twins, which has now been in existence for 30 years, is once again supporting the Frankfurt aid association PROCEDI with a donation.
With education against poverty – PROCEDI is a government-independent school social project in Guatemala, because not everywhere in the world children have the same chances for education. It is a matter close to SimPlan AG's heart to support the aid organization PROCEDI in its anniversary year once again with a donation, this time in the amount of € 5,000, and to make its contribution to good education.
The aim of PROCEDI is to support socially disadvantaged families in their holistic development in order to contribute to a higher standard of living and better integration into society. In addition to school lessons and homework supervision, the approximately 110 children and young people also receive psychological and medical care as well as food and clothing to cover their basic needs. In addition, the project serves as a contact point for local residents: Training, sewing and literacy courses for adults are offered, among other things.
Donations such as those from SimPlan AG are particularly important, says Markus Kallis, a member of the board of PROCEDI e. V. in Germany.  According to Kallis, 50% of the project in Guatemala is financed by such individual donations.
SimPlan AG attaches great importance to transparency in its donations.  And so, on February 14, 2022, an informal exchange took place between Saskia Schneider, chairwoman of PROCEDI in Guatemala, Markus Kallis, member of the board of PROCEDI e.V. in Frankfurt and the board of SimPlan AG. Prof. Dr. Spieckermann, Dr. Burges and Dr. Kestenbaum from SimPlan AG were able to get an idea of how the donated funds are used on site and that they really and directly help in corona-related difficult times.
SimPlan AG
SimPlan AG was founded in 1992 and is today the leading service provider for the simulation of operational processes in production and logistics. Customers from all industries rely on the services of the "simulators", including companies from the automotive, retail and mechanical engineering sectors, for example. From independent consulting on the selection of the right simulation software and IT integration to the professional implementation of simulation projects – SimPlan offers users a full-service package. State-of-the-art simulation technologies are used, above all augmented and virtual reality solutions. The company is headquartered in Hanau. Today, the group includes the subsidiaries SimPlan Integrations and SimPlan Systems as well as branches in Braunschweig, Bremen, Dresden, Holzgerlingen, Munich and Regensburg. The simulation service provider covers international markets with a branch office in Austria and another in China. SimPlan AG employs a total of 120 people worldwide.
Further information on PROCEDI is available at www.procedi.de.
Contact Simplan
Inka Meerwein – SimPlan AG
Sophie-Scholl-Platz 6 – D-63452 Hanau, Germany
Phone: +49 6181-402 96 0 – Fax: +49 6181 402 96 19
E-mail: inka.meerwein@SimPlan.de – Internet: www.SimPlan.de