SimPlan presents innovative simulation solutions at the Hannover Fair 2018
The portfolio of simulation expert SimPlan ranges from process simulation and virtual commissioning to the creation of digital twins of production and logistics processes. At this years Hannover Fair, SimPlan offering several innovative new products:
The SimPath analysis tool, which is based on the Plant Simulation software, supports planners and operators in evaluating material flows in complex materials handling systems. For this purpose, data from the real system can be read in and the movements of the conveyed goods can be traced and evaluated with visual support using a 3D animation of past processes. For example, both the routing of individual containers and the total volume of line loads in a logistics system can be analyzed over time to identify potential bottlenecks and develop solutions for them.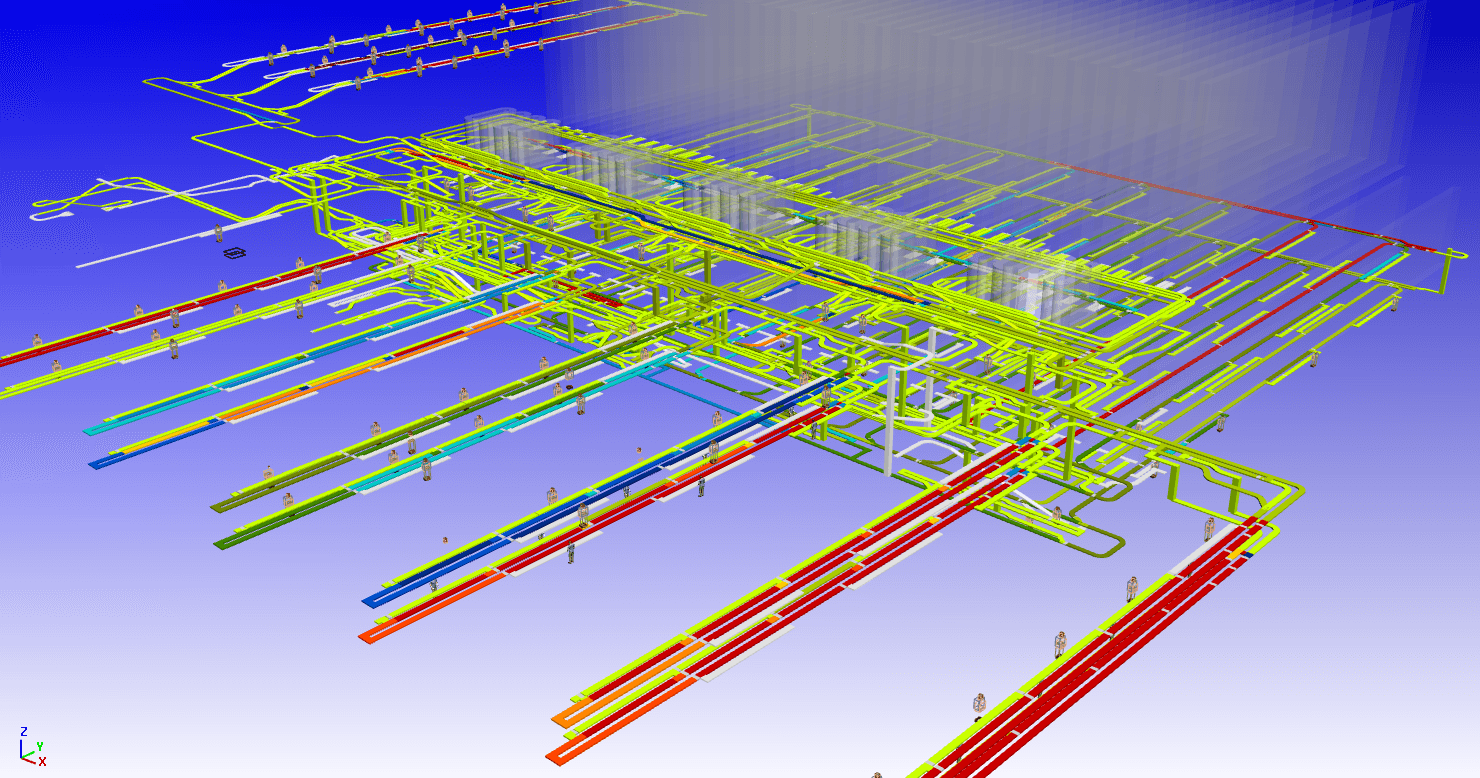 Darstellung des Durchsatzes in einem Behälterfördersystem in SimPath
With the versions of SimVSM Basic and SimVSM Expert, SimPlan now provides two apps in the Apple and Microsoft app stores with which value stream mapping (VSM) can be digitized. The SimVSM app provides the functions of a clipboard, paper and stopwatch in a contemporary form on a tablet. In the Expert version of the app, the modeled value streams can be transferred to a simulation server in order to get key figures such as throughput times or inventories, taking into account the dynamic interactions, onto the mobile end device within seconds.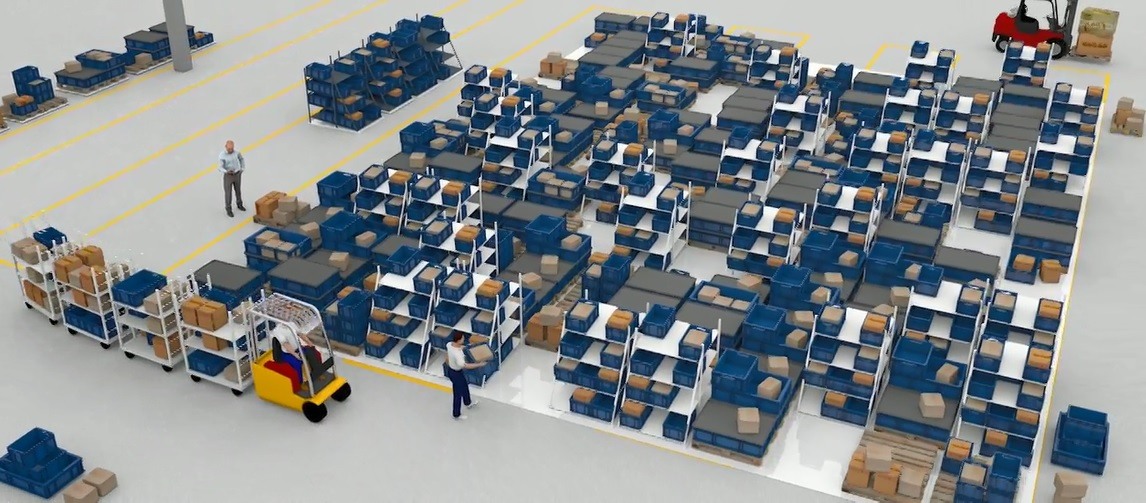 Using the SimVSM app to model value streams on a tablet or pad.
You will find SimPlan at the Hessian joint company stand Industry 4.0 in Hall 8, A31.