KaDoTe research project – Research into the automated dismantling of vehicle batteries for greater efficiency and sustainability in electromobility
This intelligent dismantling line is intended to contribute to the realisation of the most extensive, material-separating and type-flexible dismantling of traction batteries possible in preparation for material recycling and thus as the basis for an efficient recycling process.
In particular, the use of AI to control systems represents considerable potential, on the one hand to be able to flexibly control the processable variety of existing battery systems and, on the other hand, to pave the way for further automation of the dismantling processes for future potential time and cost savings.
Project-Vision
Intelligent production control for high output
Intelligent disassembly lines for a high number of variants
Automated recycling (deep discharge, disassembly and material recycling)
Meeting the increasing demands on product design in terms of recyclability
The research project aims at the conception and exemplary implementation of a pre-industrial solution for a variant-flexible dismantling system for the ecological and economic dismantling of traction batteries for their recycling. To this end, the project will build on existing technologies and initial approaches for an automated dismantling process, for example through the use of robotics and optical recording systems, and develop these further through a novel combination with artificial intelligence and the use of digital twins for process analysis and simulation.
In detail, the envisaged disassembly system is to be conceptualised and constructed in close cooperation with the application and research partners involved, implemented as a demonstrator in the laboratory environment of the Experimental and Digital Factory (EDF) of the Chair of Factory Planning and Intralogistics and tested. An exemplary implementation in the laboratory environment offers the advantages of the necessary spatial flexibility for the construction and testing phase, including uncomplicated adaptation options, without jeopardising the productive operation of the application partners. In addition, the required flexibility and security for the collection, processing and provision of necessary data in the neutral laboratory environment is provided.
SimPlan models 3D model of disassembly plant
The central task of SimPlan in the project is the modelling of the kinematic 3D model of the dismantling plant, the creation of the virtual twin of the demonstrator plant on the basis of a simulation model for dynamic dimensioning, for proving the availability and functionality of the line control and finally the plant networking by integrating the control/sensor technology of the demonstrator plant as well as the AI models and, if necessary, further IT systems.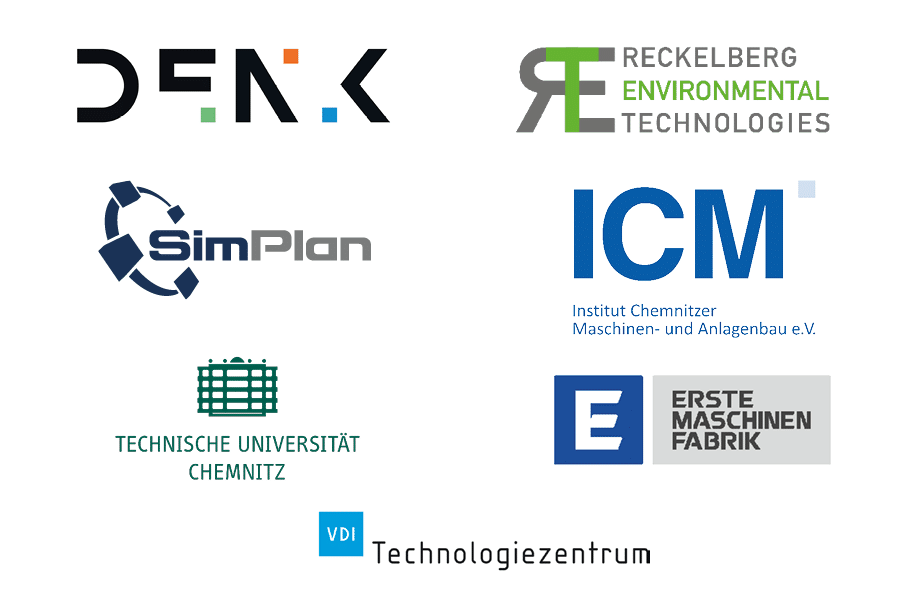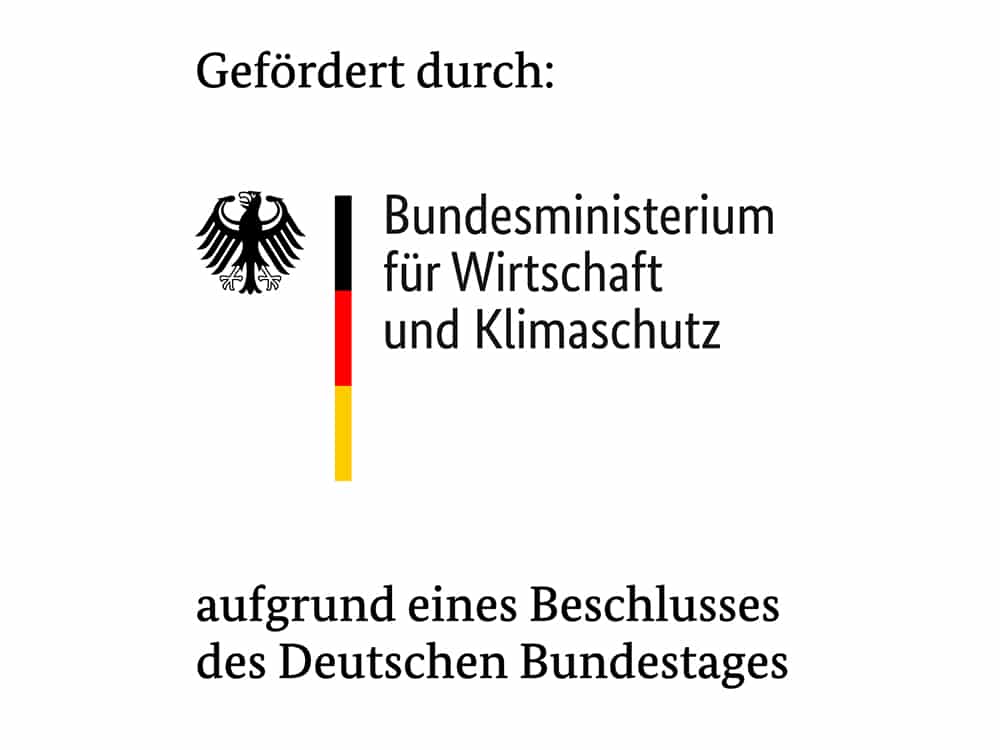 The research project is funded by the Federal Ministry for Economic Affairs and Climate Protection.
The funding started in January 2023 and will last 2 years.