SOPHIE: An industry 4.0 research Project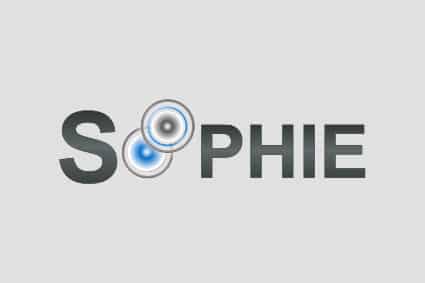 In September 2014 the joint research project SOPHIE started, sponsored within the framework programme "Virtuelle Techniken für die Fabrik der Zukunft" (Virtual technologies for the factory of the future), it is a contribution to industry 4.0.
Goal of the three-years project is to connect the real world of production to the digital factory in real time. With this connection and via virtual technology, decision makers will be able to visualise real and planned processes directly in production and use simulation to optimise the process workflow. To be able to manage the amount of data that is generated and to make usage easier for industrial companies, autonomously acting agent systems will independently analyse the production processes and suggest possible decision options.
The project is divided into four work packages:
visualization and manipulation to address the requirements of virtual technologies
development and integration of an agent-based autonomous planning support
real-time enabled link of the automation level to the digital factory
organizational integration and employee development
Thereby, not only technical aspects are being addressed in the project, but also organizational and employee-related requirements are considered and prototypically implemented in the companies of the three application partners: Festo AG & Co. KG (plant Rohrbach), Volkswagen Sachsen GmbH (engine plant Chemnitz), Vorwerk Elektrowerke GmbH & Co. KG, GROB-WERKE GmbH & Co.
Scientific partners include Festo Lernzentrum Saar GmbH, Technical University Chemnitz (Department of Factory Planning and Factory Management), Ruhr-University Bochum (professorial chair for production systems), the joint office of RUB/IG Metall, GEFASOFT AG and SimPlan AG. VDMA and Siemens participate as subcontractors.
The project is funded by the Bundesministerium für Bildung und Forschung (Federal Ministry of Education and Research – FKZ: 01IM14005F) as well as supervised by its project sponsor, Deutsches Zentrum für Luft- und Raumfahrt e.V. (German Aerospace Center).