Modeling and analysis of supply networks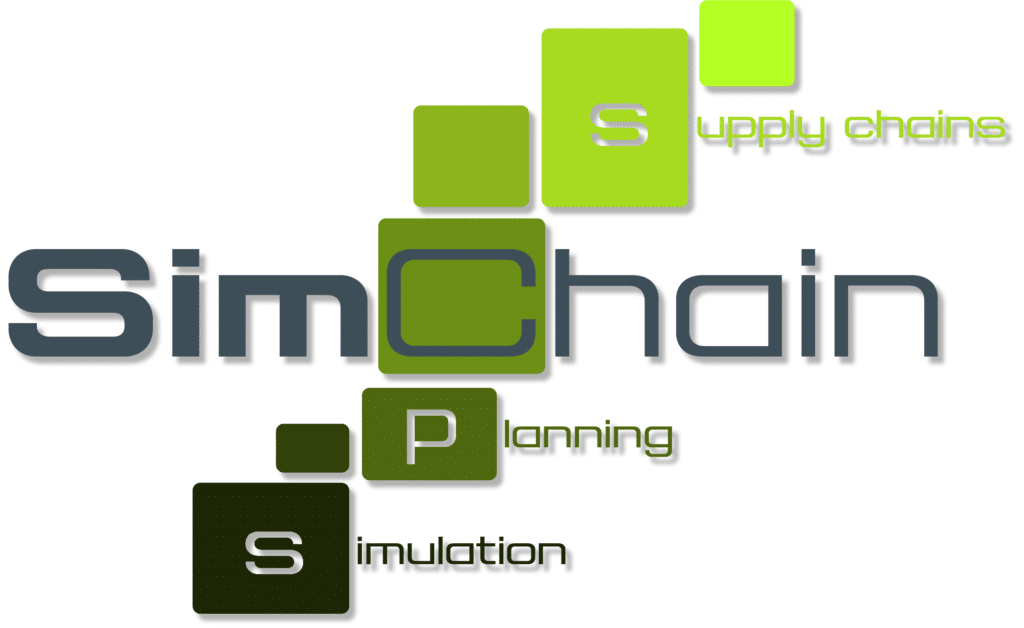 Your simulation tool to secure decisions in supply chain management and to uncover optimization potentials in logistics.
Based on our more than 20 years of experience in process optimization and simulation, we have developed the SimChain building block kit, an innovative simulation tool. The supply chain building block kit is the result of requirements for modeling and analysis functionalities from a large number of logistics and supply chain management projects. The building block kit is object-oriented and based on the simulation system Plant Simulation from Siemens Digital Industries Software. Models can be easily extended and individually adapted at any time.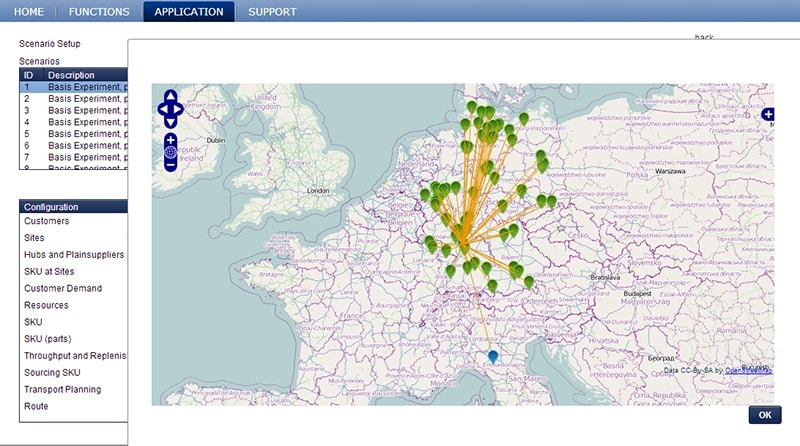 Potentials of the application
Comparison of different network design alternatives

Structure of distribution networks
Production strategies
Sourcing strategies

Configuration of networks

Dimensioning of inventory ranges
Determination of suitable transport solutions (delivery cycles, minimum order quantities, delivery lot sizes, transport modes)
Dimensioning of resources (number of machines)
Dimensioning of the number of required (special) containers

Recognition of interdependencies in (complex) networks
Faster start-up of supply chains
Use in operations (forecast function of the simulation)
Bottlenecks and savings potentials are identified
Use the openness of the building block box to have a parameter optimization performed automatically by our optimization tools.
Bottlenecks and overcapacities can already be identified during the experiment by clear diagrams. All relevant statistics are created automatically. A scenario manager supports the experiment design.
We would be happy to introduce you to the SimChain building block kit, just contact us (Contact).