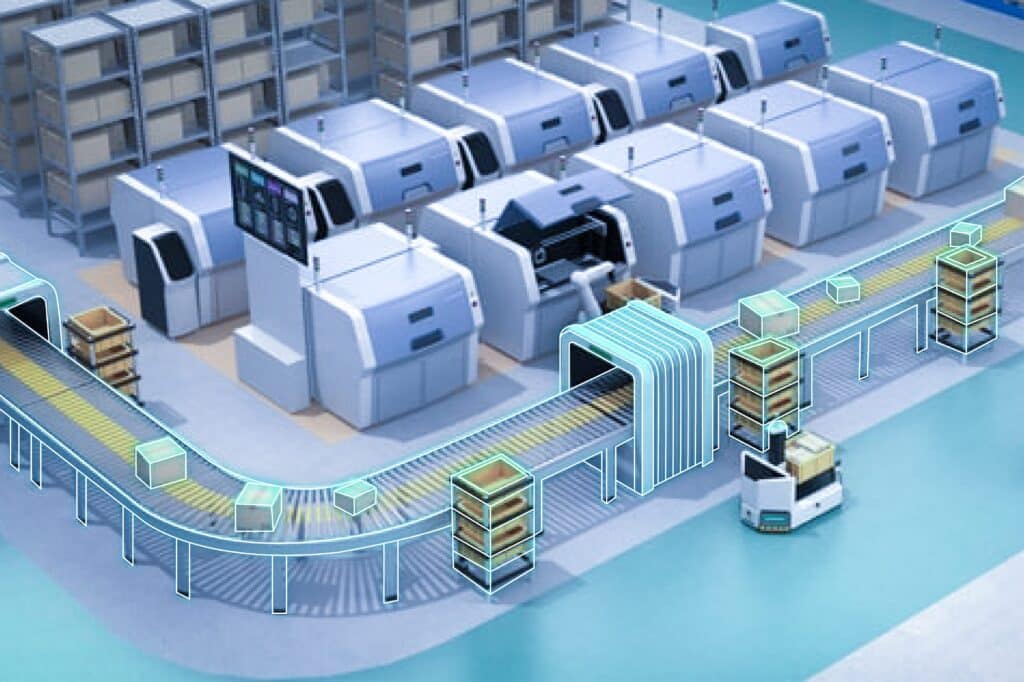 Virtual commissioning of control software
Untested control software often causes delays and deadline pressure during the commissioning of warehouse management and material flow control computers (WMC / MFC) as well as subordinate control systems (PLC). Troubleshooting on the real system is extremely time-consuming.
A specially developed interface (emulation controller) allows the control software to be connected to a simulation model. The model reproduces the real system in all details.
This enables a risk-free and cost-saving test of the control software and suitable parameters before commissioning. Commissioning times and the associated overall effort can thus be significantly reduced.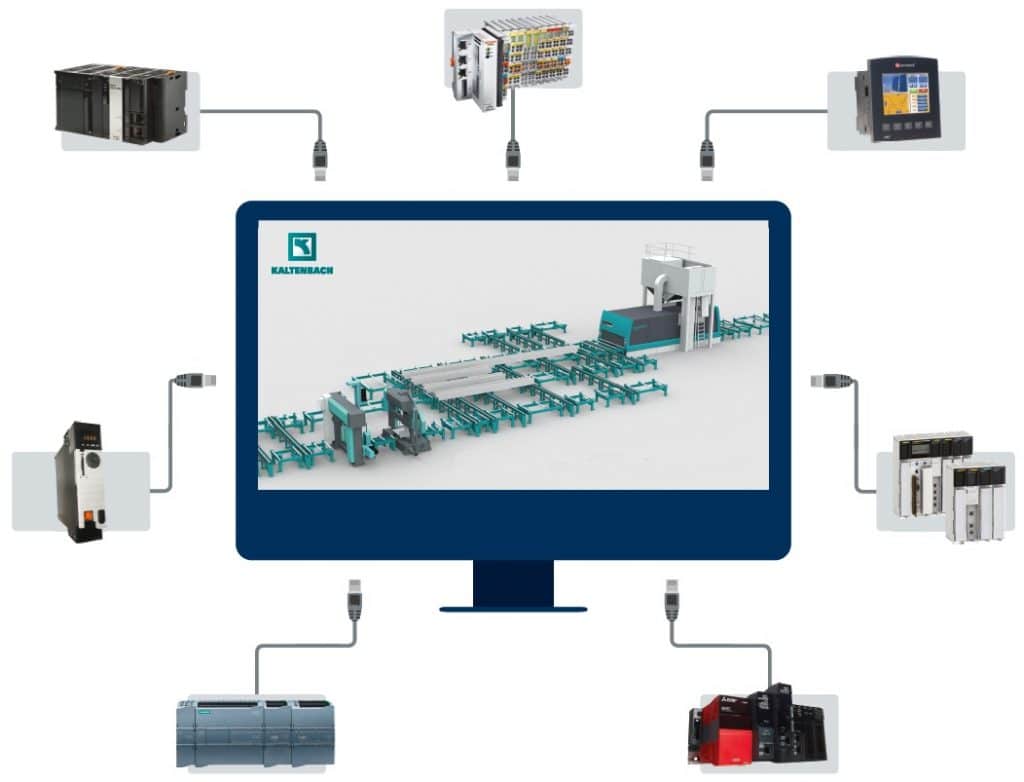 Virtual commissioning of PLC controls
Fields of application
Introduction of control software
Virtual pre-commissioning for new builds, conversions and retrofits
LVR/MFR test: storage location allocation, order sequence planning
Update of the control software as well as in-service tests in the "digital twin" during operation
Comparison of programming from different software suppliers
Training environment for new employees
Your benefit
Independently of the real control technology and mechanics, a large number of function tests can be carried out in advance of the real commissioning. This also includes the reaction to various errors (read errors, tray full, etc.). This leads to a significantly improved quality level of the software at the start of commissioning on the construction site and thus reduces delays as well as the overall duration of commissioning.
overall and leads to corresponding cost savings.
Tests accompanying development also lead to greater transparency in the software development process. Delays are thus detected at an early stage. Virtual training environments also allow new employees to be trained independently of the real plant, thus reducing the risk of incorrect operation on the real plant.
During operation, software adaptations can be tested in advance in the digital twin, thus avoiding expensive plant shutdowns and, if necessary, backporting.
Reduction of commissioning times
Investigation of interference scenarios
Planning security
Avoidance of time-consuming software tests on the real plant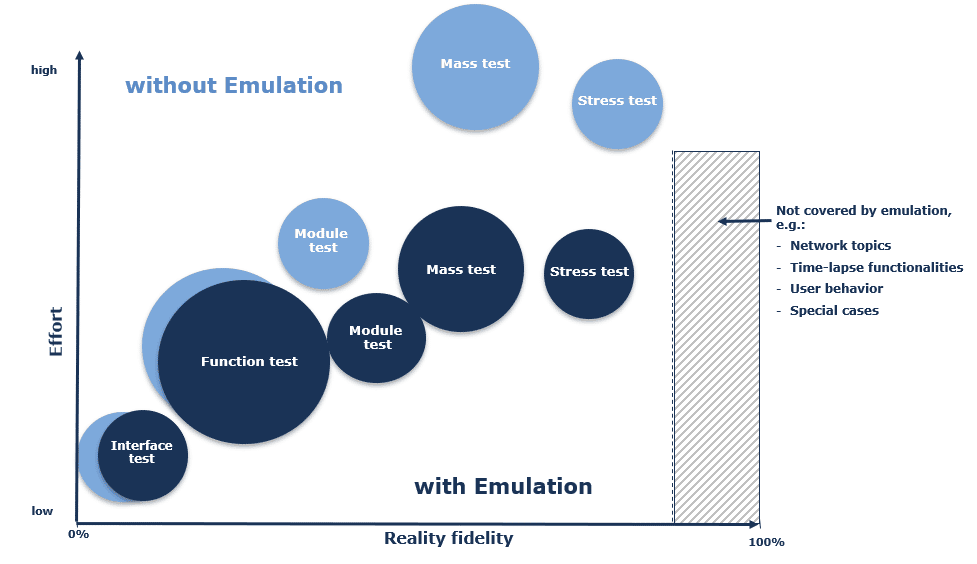 Technology
Based on the emulation tool (e.g. Emulate3D), a full-scale 3D simulation/emulation model of the plant is created using parameterisable standard modules. PLC logics are integrated in the model, and signalling points are created analogue to the real plant.
These communicate with the SAP EWM MFS via a TCP/IP telegram adapter. The SimPlan Emulation Controller is available as a standard product for this purpose. This allows, for example, the project-specific definition of the telegrams. In addition, conveyed goods can be generated at various points, errors can be triggered and the protocol traffic can be tracked with a mouse click.
The four phases of an emulation project