Efficient modeling of complex logistics projects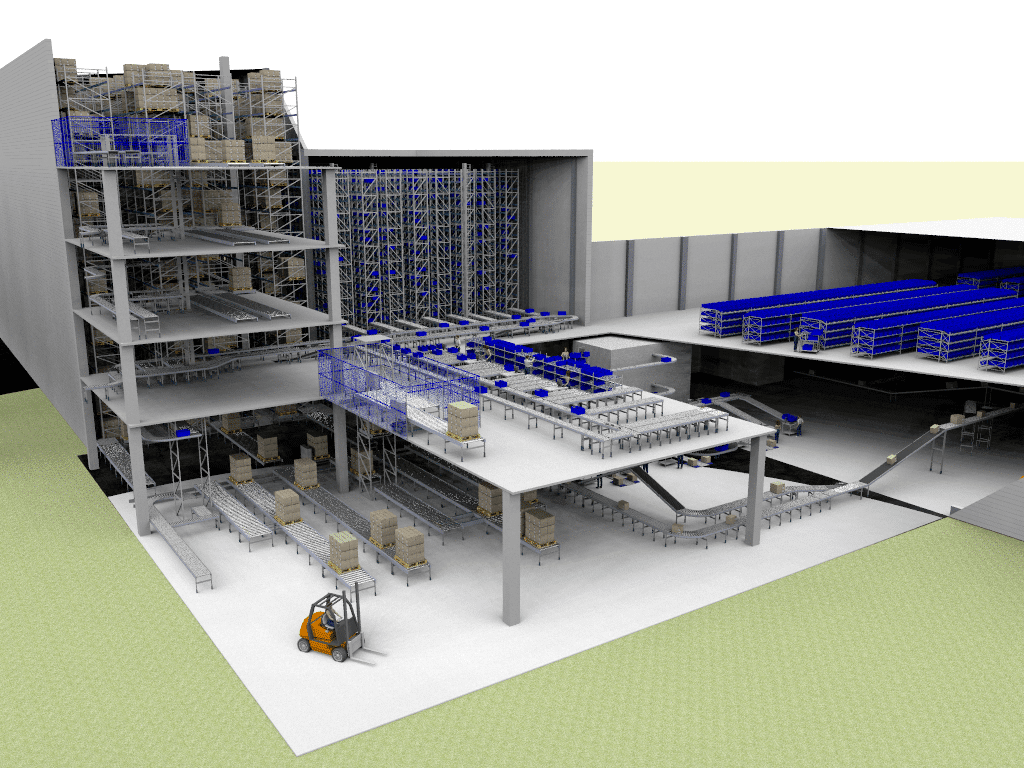 The SimSuite building block kit developed by SimPlan enables you to quickly and efficiently model large logistics projects based on the Plant Simulation simulation tool (Siemens Digital Industries Software).
The performance spectrum of SimSuite includes a large number of building blocks for the mapping and control of common materials handling and storage systems as well as for the administrative management of the logistics system.
The building block set offers a comprehensive foundation framework, which enables you to implement project-specific tasks effectively and efficiently. Our many years of experience from a large number of logistics projects and the constant adaptation to market requirements make SimSuite a powerful tool for modern project visualization.

The building block kit includes
Building blocks for the illustration of materials handling elements
Complex components such as lifts, stackers, destackers, transfer cars or stacker cranes
Modules for collecting, displaying and managing statistics (fill level, throughput time, counters, etc.)
Interface elements to Access databases (import and export) and to Excel
Modules for parameterization and central administration of conveyor and warehouse objects
Modules for the administration of disturbance times, filling levels as well as hourly profiles
Modules for route determination and sequence formation for conveyed goods
Modules for recording freely definable events (a kind of log)
Modules for the visualization of warehouse occupancy
Useful tools, such as the comparison of initialization values of model parameters, the automated creation of smaller dialog windows or the generation and manipulation of animation lines of a network.
Your benefit
Significant reduction of the modeling time of complex logistics systems with higher detailing of the conveyor processes
Defined interfaces for project-specific adaptations
Fast statistical evaluations
Standardized, parameterizable interfaces for importing and exporting statistical data
For further information please contact us.