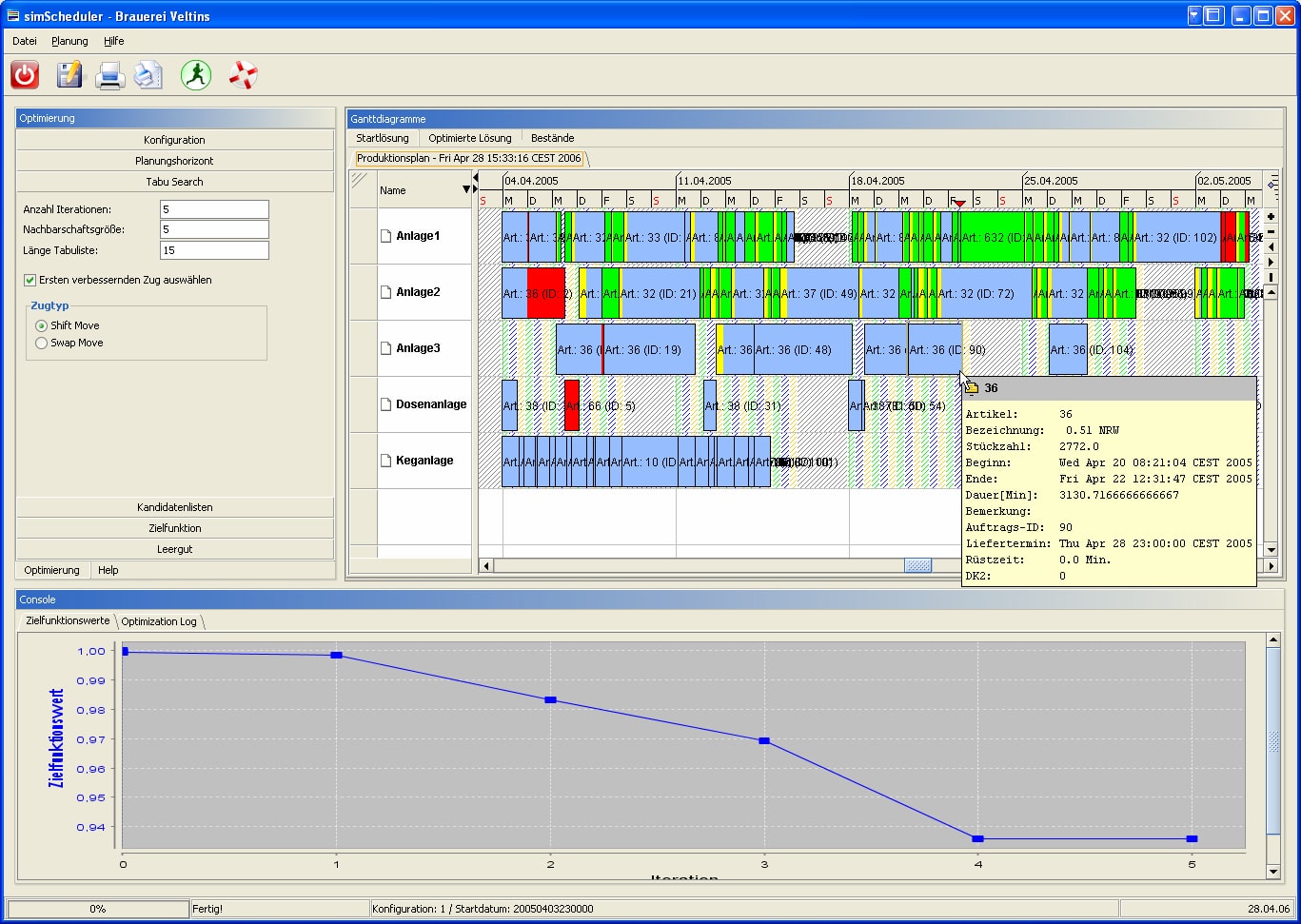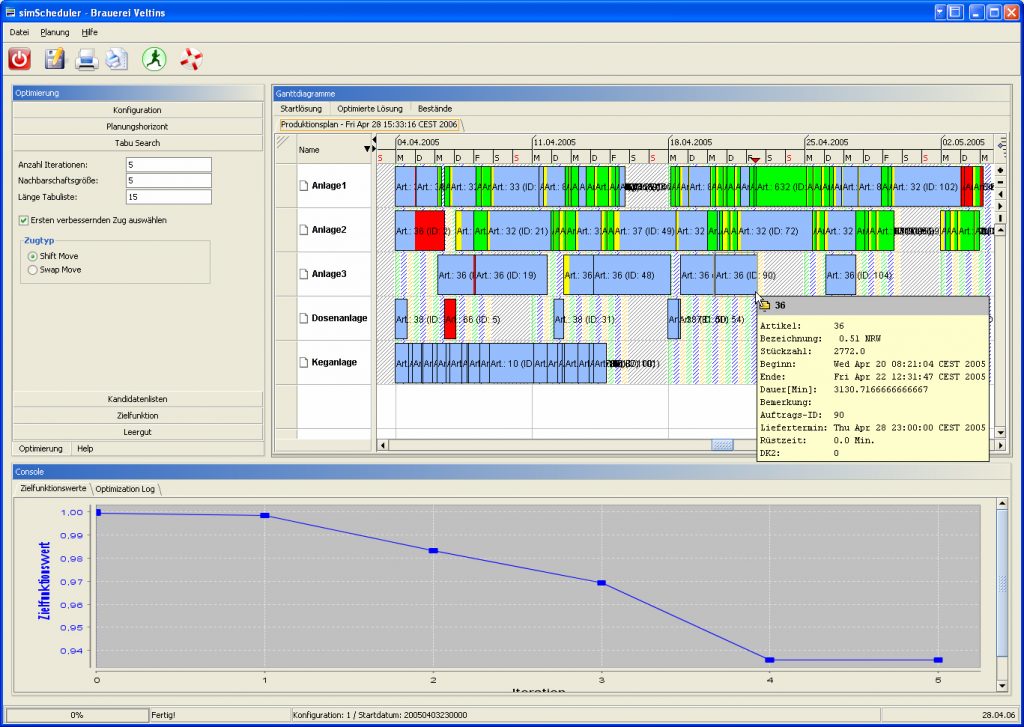 Simulation in detailed production planning
In the beverage industry the quantities to be produced for each product are specified in weekly meetings of planning, distribution and production based on the current product stocks.
Afterwards shift-related manual detailed planning is carried out by a planner, who often falls back on MS Excel for the purpose of planning support. The thus generated production schedules are then passed on as paper copies to the production.
A disadvantage of this planning process has to be the high overall time expenditure, which arises due to working with different, non-integrated systems (stocks, orders, prognoses, production restrictions, etc.) and the manual generation of the filling schedule.
Furthermore it is debatable whether the generated filling schedules are actually ideal due to high planning complexity and the frequently opposed planning targets (high plant utilisation, low stocks, short order throughput times and great adherence to schedules).
Through application of the APS system SimScheduler for the detailed planning of bottling plants the stated disadvantages can be avoided. SimScheduler automatically generates production orders on the basis of current stocks, orders/prognoses, minimum lot sizes and minimum stocks, which are included taking into account all manufacturing restrictions with regard to the bottling plants.
With the aid of the optimisation component the system then automatically improves the filling schedule. Thereby performance indicators such as delays, changeover time, cycle time and stock movements are pulled up for the evaluation of the filling schedules. Of course, you can manually revise the filling schedule suggested by SimScheduler if required.
Your benefit:
Time saving during planning and specification of filling quantity
Integration of external data as planning basis
Increase of plant utilisation through simple and transparent machine scheduling
Automatic generation of a filling schedule on the basis of a modern optimisation process
Shortened response times in case of re-scheduling
Continuous reduction of the minimum stocks (capital tied up costs)
More information and downloads