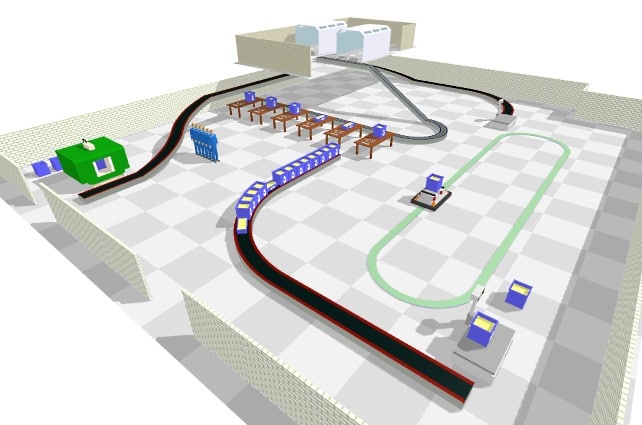 Application / Benefit
Witness is a simulation tool for dynamic process simulation of manufacturing and business processes in 2D or 3D models. With these models real processes can be emulated already within the planning phase and used for experiments.
Special features
Modular structure and building block design
3D visualisation (WITNESS VR)
Integration / interfaces
ASCII, C, OLE, ODBC, SDX
Manufacturers / supplier
Witness is manufactured by the British company Lanner. Contact us for more information about Witness or to help you find the suitable software for your company and your project, without any obligations and free of charge.
See for yourself how effective our solutions are!