SimPlan AG's trade fair highlight – simulation software for manual warehouse systems
CLASS Warehouse Layout and Simulation
A new version of the CLASS Warehouse Layout and Simulation software, which specializes in the planning and simulation of manual warehouse systems, will be presented by SimPlan at LogiMAT 2013. Version 13 has been newly developed by the manufacturer CIRRUS Logistics over the last 3 years and has recently been released. The software presents itself with a modern design, paired with the proven methodology developed over many years. The user-friendliness could be increased significantly and allows an even more efficient work.
Another new feature is the expansion of the sales area from German-speaking countries to China. CLASS was already presented to trade fair visitors at CeMAT Asia 2012 and met with lively interest. Typical CLASS customers are logistics service providers such as DHL, Schenker; forklift manufacturers such as Linde and trading companies such as Waitrose or Coop.
Basically, the focus of CLASS on manual warehouse systems allows a quick entry into the simulation and also a use by non-experts. The processes commonly used in manual warehouses are already predefined. Therefore, they only have to be parameterized and adapted to the respective system.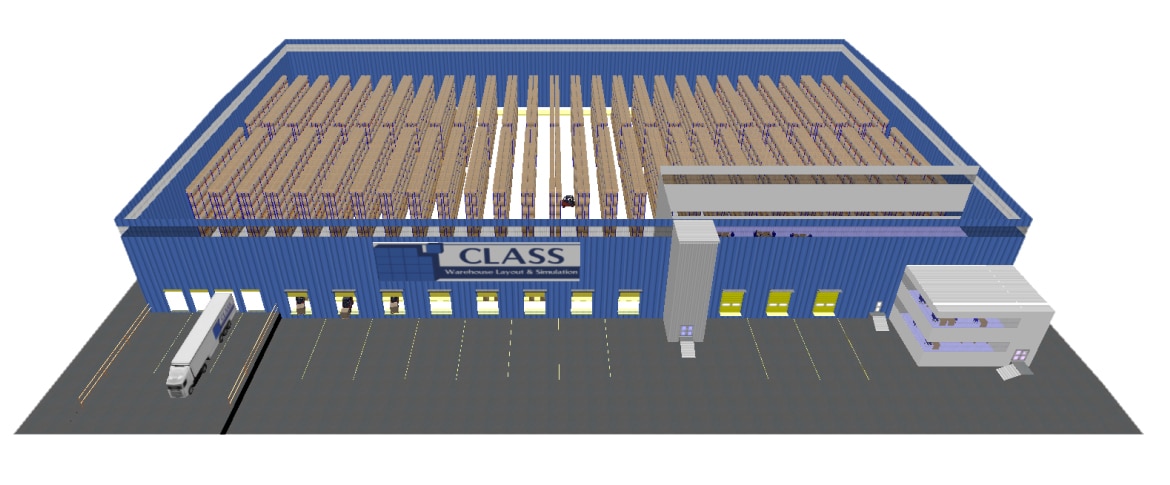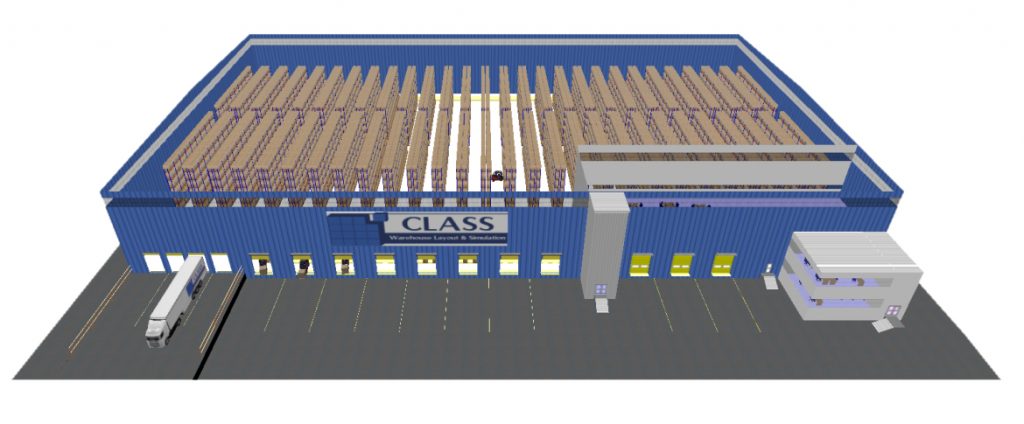 Application area warehouse planning
The planning environment of CLASS is used for 3D layout planning of warehouse locations. Based on the available land area, buildings and storage areas are developed. CLASS basic modules for building shells, truck docks, floors, storage systems, etc. form the basis. As a planning result, various key figures (number of parking spaces, space consumption, etc.), views and the 3D model are available. The planning is rounded off with the creation of dynamic videos of the warehouse location.
Application area simulation
The simulation environment of CLASS enables the analysis and optimization of warehouse processes. Typical questions answered by the CLASS simulation models include:
Is the number of truck docks sufficient for the delivery and removal of goods?
Will the desired warehouse performance be achieved (putaway, retrieval, picking)?
What is the number of necessary industrial trucks and employees?
Is the warehouse layout suitable for the planned business?
What is the limit performance of the system and where are the bottlenecks?
What are appropriate picking and replenishment strategies?