FachPack trade fair highlights from SimPlan AG: Simulation software products for effective simulation and emulation of plants
As usual, IKA Dresden, the youngest member of the SimPlan group of companies, will present the latest version of its industry simulation system PacSi specifically for processing and packaging plants in the food, beverage, pharmaceutical and cosmetic industries.
The industry-specific simulation system, developed by IKA Dresden and used for service purposes, is used to model, simulate and animate the process behavior of processing plants. It is an effective tool in the analysis and optimization of complex consumer goods production and packaging plants, such as those used in the food and beverage, animal feed, textile and paper, plastics and wood, pharmaceutical and cosmetics industries.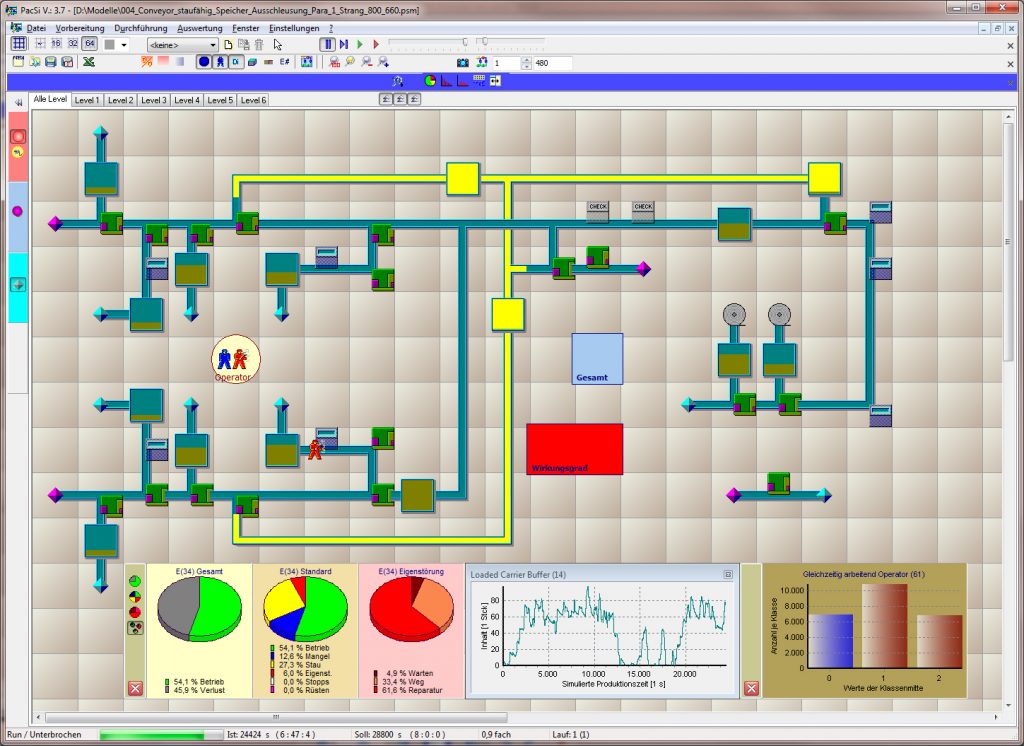 Fig.: Plant simulation with PacSi
Furthermore, IKA Dresden informs about its extensive activities in the field of analysis and optimization of complex manufacturing and packaging plants, especially about the applied methodology and the handling of such projects.
Another focus is the presentation of the complete service portfolio of SimPlan AG. This includes, for example, the possibilities of simulation in the areas of logistics and intralogistics, machine-related 3D simulation and virtual commissioning. The latter is increasingly becoming a decisive factor for success in plant engineering, as it enables tests of control software (PLC, MES, MFR) before the actual commissioning on site, thus massively reducing the commissioning risk and commissioning times.
The presentation will be rounded off by a live demonstration of the interaction between simulation and the latest VR technologies, respectively the HTC-Vive glasses.