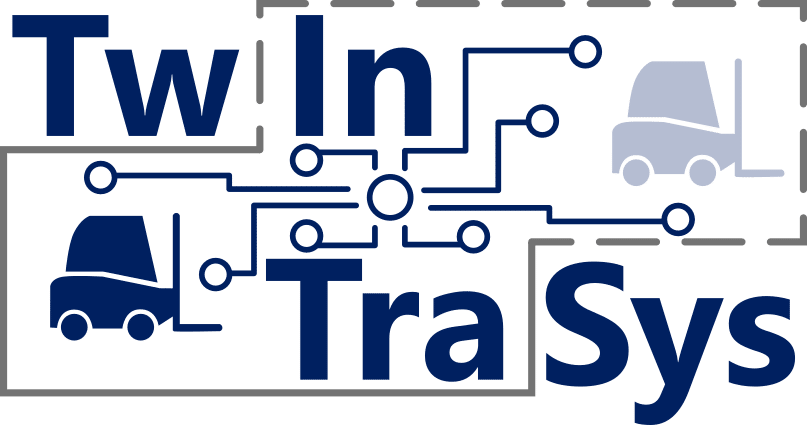 TwInTraSys research project
Creation of digital twins for the planning and control of internal transport systems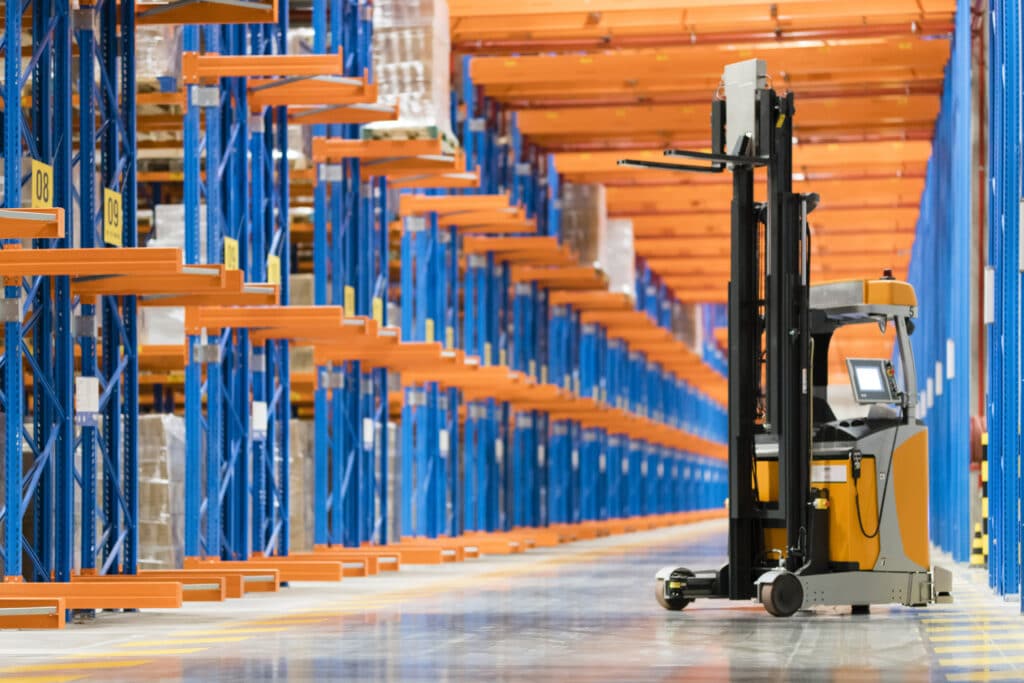 In-plant transport systems are an essential part of intralogistics. Due to different alternative means and routes of transport as well as a multitude of interactions with upstream and downstream processes, such as warehousing, picking and production processes, the planning and control of these systems is characterized by a high degree of complexity and dynamics.
The joint research project TwInTraSys started on 01.09.2021. The aim of the research project is the conception and prototypical implementation of "Digital Twin(s) for dynamic simulation for the planning and control of in-plant transport systems in the context of the digital factory" (TwInTraSys).
The digital twins are intended to reflect real system behavior and are created by synthesizing system data that represent the functional characteristics of actual logistics systems. These data originate, for example, from warehouse management systems, real-time operational data or sensor data as well as their evaluation in dynamic simulation models.
Permanent and predictive analysis based on artificial intelligence algorithms will support the planning and control of the systems. In this way, alternative courses of action are to be automatically evaluated and system parameters are to be independently adjusted accordingly by the digital twin. On the one hand, this will avoid possible future system bottlenecks, which will increase the robustness of the system, and on the other hand, it will ensure a high level of service and greater efficiency in operation.
By the time the project is completed in 2024, the digital twin will have been tested by the industrial partners HiPP GmbH & Co. Vertrieb KG and MANN+HUMMEL GmbH. In advance, the approaches will be implemented in the learning and model factory of the Technology Centre for Production and Logistics Systems (TZ PULS) in Dingolfing and in the robotics laboratory at the OTH Regensburg. The research of the digital twin is also accompanied by two other project partners: Flexus AG, which is contributing its experience in the development of transport control systems; SimPlan AG, which is further developing existing data mining and data farming solutions in the project and adapting them to special requirements of digital twins in the field of intralogistics.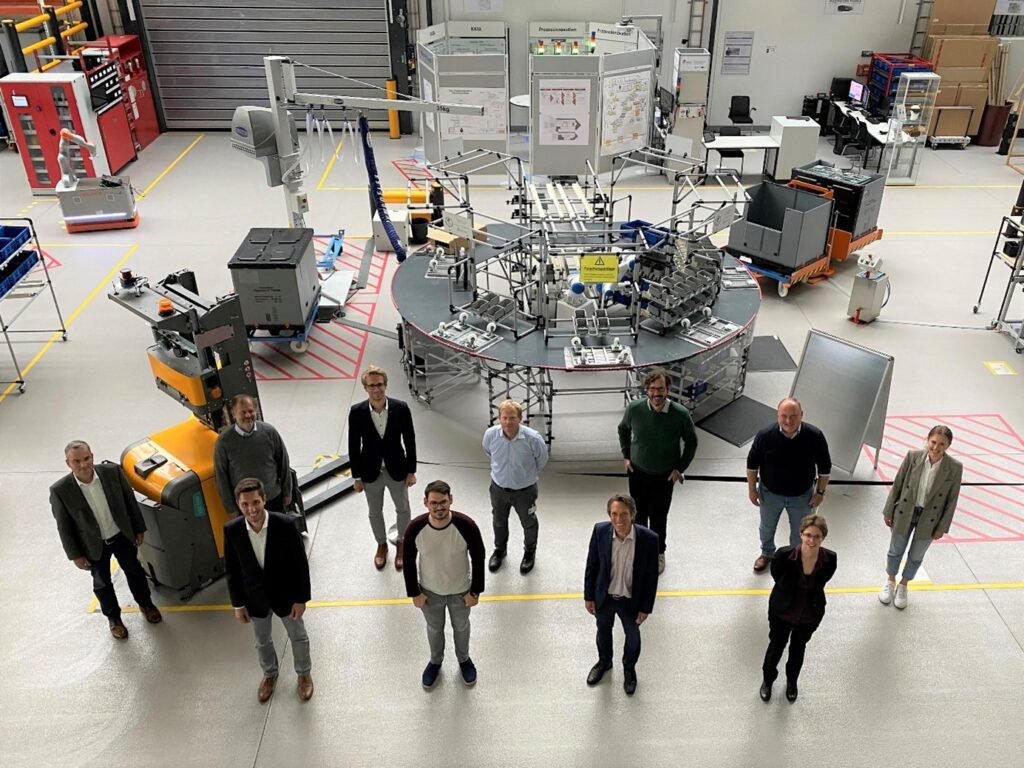 The project consortium includes the following partners:
The TwInTraSys project is funded by the Bavarian State Ministry of Economic Affairs, Regional Development and Energy. The funding started in September 2021 and will last three years.