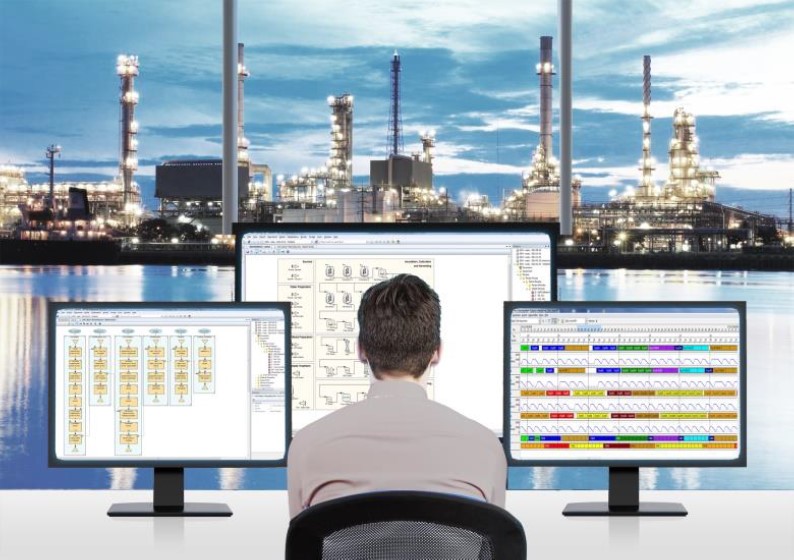 Stockfoto copyright by Shutterstock, picture licensed and edited by INOSIM
INOSIM – Optimal material flow for your production logistics in the process industry
Do you want your logistical processes to run cost-effectively, efficiently and almost without disruptions? – Then use the process simulation INOSIM Plant Edition.
With the help of INOSIM Plant Edition, you can visualize the complex, dynamic processes of your production logistics and thus maintain an overview more easily. Above all, INOSIM enables you to develop an optimized, trouble-free material flow and to organize your processes as efficiently and cost-effectively as possible.
With the process simulation INOSIM the material flow of single as well as multi-product plants consisting of continuous processes, batch processes as well as combinations of both can be simulated. Furthermore, the process simulation INOSIM Plant Edition provides you with an extensive tool pool for mapping and analyzing material flows and production logistics. If required, the software provides a programmable extension.
Typical questions:
Where are bottlenecks in production?
What are the influences of changing the shift schedule or the number of employees?
When are peaks to be expected with regard to cooling water, hot air, etc.?
What is the effect of an additional parallel plant or an additional line?
What is the effect of additional production of a new product?
Where is optimization potential with regard to throughput time and order sequence?

To illustrate the plant, a flow diagram is created with sources and sinks, subplants, piping, buffers, storage tanks and other elements.
The substances and auxiliaries present in the virtual plant are described as materials, energy and resources.
Production recipes define the flow of virtual production in batch, continuous or fed-batch processes. Operations can be arranged serially, in parallel or in branches.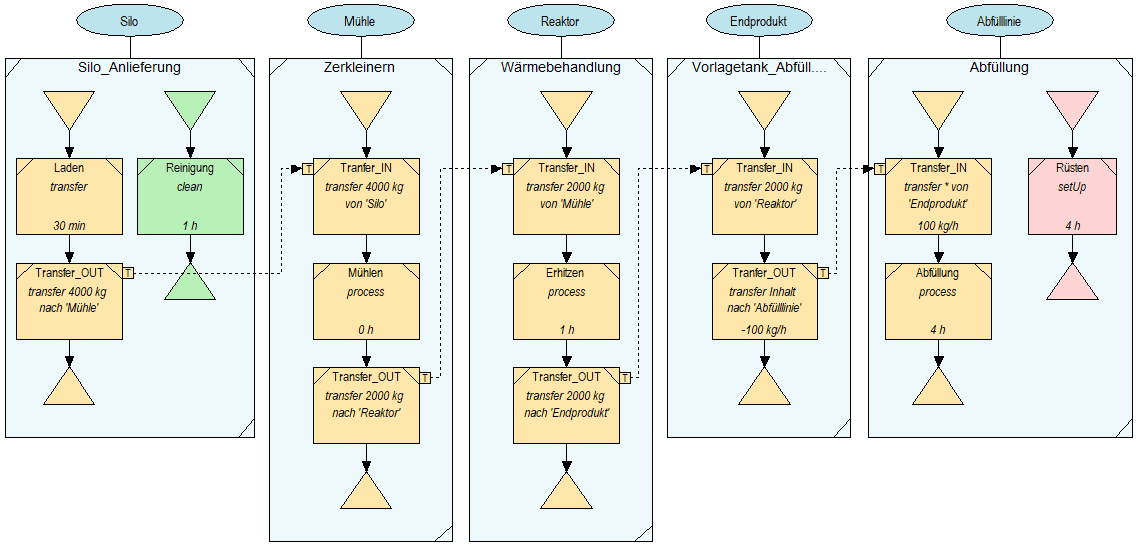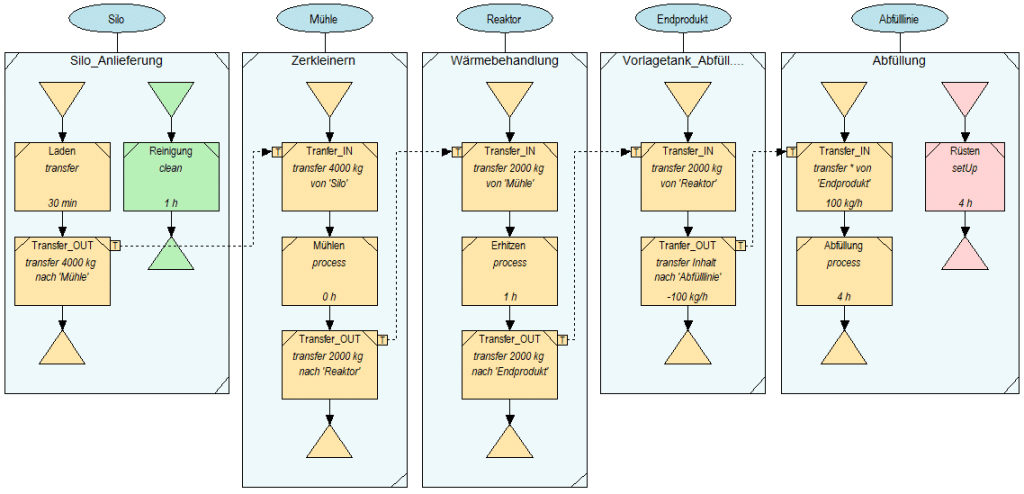 The scope and sequence of production orders are recorded in an order list. They are designed for single-product or multi-product plants.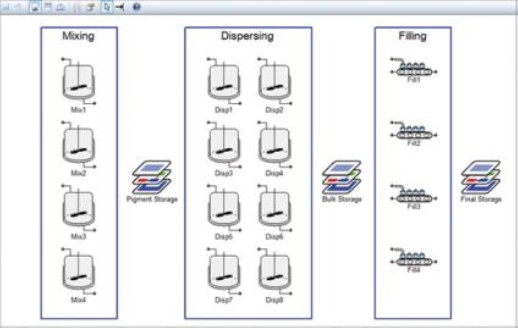 Classes of similar partial plants are defined as pools.
During the execution of basic recipes, partial plants are selected dynamically from pools.
The links of subsystems on which production takes place in a defined sequence are called roads.
Material transfer is organized with subplants connected by pipes.
Resources are auxiliary means for the production, for example personnel, energy or storage capacities.
Shift calendars control the availability of subsystems and resources over time, such as working days or holidays.
Recognize sources of interference
Already in the planning stage of a plant, INOSIM Plant Edition provides you with a comprehensive overview of the expected maintenance and fault behavior.
Typical use cases:
Predicting statistically distributed disturbance events by simulating long operating periods
Determination of the influence of partial plant malfunctions on the entire production process
Identification and evaluation of maintenance concepts (e.g. spare parts situation, standardization of the equipment park)
Creation of a database for the planning of maintenance strategies
Coupling of model parameters, e.g. process times, production rates or requirements, with statistical distribution functions in order to represent real variances
INOSIM Plant Edition provides you with an integrated Visual Basic Editor. You can use the Visual Basic for Applications (VBA) programming language familiar from Microsoft Excel to customize and extend your simulation:
Define rules to flexibly control the material flow of your plant.
Examples would be, the assignment of products to certain apparatuses or the control of the production sequence.
Generate your own parameters for statistical analysis, for example malfunction data.
Detailed user documentation, prompt support and customized training by experienced engineers help you to fully exploit the potential of INOSIM Plant Edition VBA programming.
Manufacturer / Reference
The manufacturer of INOSIM is INOSIM Software G.mbH. SimPlan and INOSIM cooperate in several projects together
More information and downloads