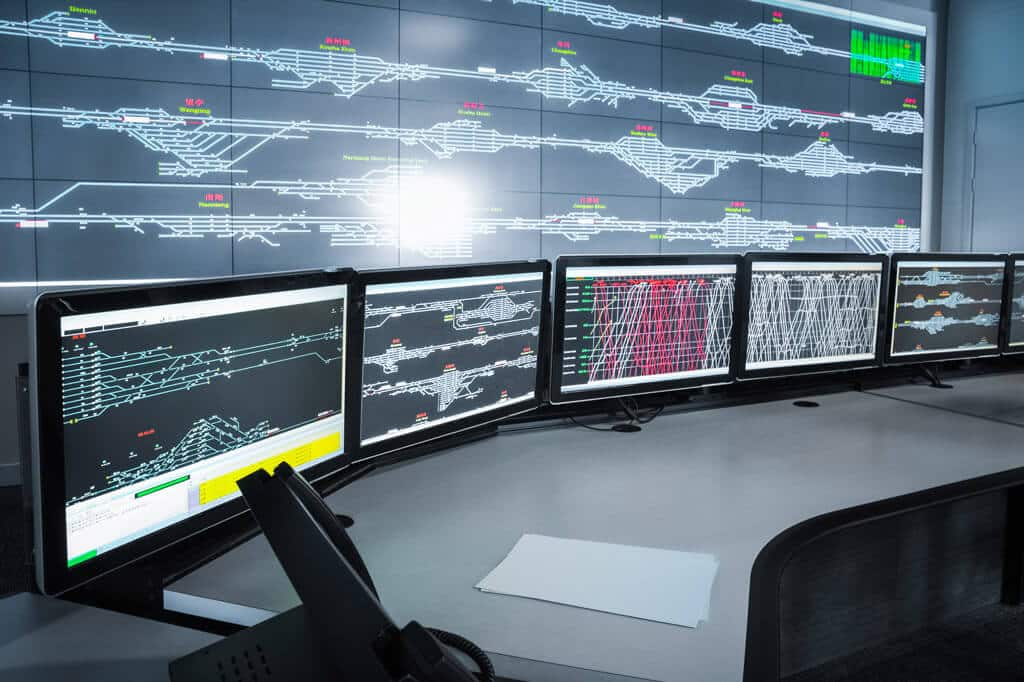 Use of simulation software
When the use of simulation software leads to concrete optimisations in our customers' production and logistics, then we at SimPlan are involved. Since 1992, we have been supporting companies in all industries in analysing and optimising operational processes. Precisely designed virtual models vividly depict processes or events, find sources of error or the possibility to expand facilities, reduce costs and secure the benefits of planned investments.
Possibilities and opportunities of model simulation
Due to the flexibly adjustable parameters, simulation software captures processes and procedures, material flow, supply and value chain in detail and translates the captured data into vivid and realistic models. With the help of the software we use, we or you can realise the simulation of, for example
of production systems and business processes,
of market and competitive conditions,
supply chain management, including material flow and people flow,
intralogistics (conveyor systems, storage systems, vehicle systems),
virtual commissioning (PLC simulation),
manual storage systems,
logistics systems,
production planning,
of manufacturing and packaging systems.
Select and realise simulation models flexibly
Simulation begins with the definition of your goals and the selection of suitable simulation software. Software solutions that come into question are primarily differentiated according to the methods that are tailored to different business areas and issues.
A solution for every problem: model variants
For example, a distinction is made between
event-oriented or discrete-event simulations (DES), with which manufacturing processes can be depicted and the benefits of planned
investments can be evaluated; these can be extended by discrete-time models.
Agent-based simulations, in which active units of a system (people, fleet, equipment, etc.) are captured and correlated in order to map
the dynamics of the entire system and optimise supply chains, for example.
object-oriented simulation models (2D or 3D models) that represent the attributes of a system or individual components.
dynamic simulations, which can be used to plan ahead the introduction of future/new systems and processes on an initially abstract level.
For complex modelling, multi-method software is mostly used, which allows different approaches and methods to be combined.
Analyse, optimise, forecast: Using simulations effectively
The simulation of business models, production conditions and supply chains is of particular benefit to your company if sources of error and bottlenecks are to be eliminated and optimal strategies for reducing costs and increasing productivity and turnover are to be found.
With the help of the results of the model simulation, control measures can be implemented efficiently. Actual and target states are compared and possibilities are identified to adjust capacities accordingly. A material and tool analysis can also be integrated. Investments and planned restructuring of processes, for example through automation, conveyor technology or robotics, can be seriously evaluated on the basis of reliable data collection and model compilation.
Simply well planned: Simulation software and models from SimPlan
Entry-level software for SMEs or multi-method software for complex production and logistics processes, individual customisation, modular principle or open source solution – as Germany's leading simulation service provider, we at SimPlan do not sell software, we develop individual and dynamically applicable solutions. We provide neutral advice, support you in defining goals, model planning and evaluation, and offer training and maintenance services.
Planned, skilful and always up to date, we help to increase productivity and turnover. Through models that are still useful after optimisation – for example in forecasting business processes, in networking order data with production and sales or in resource planning. We would also be happy to work on your behalf.
Do you have questions about our simulation software?