Simulation tool laboratory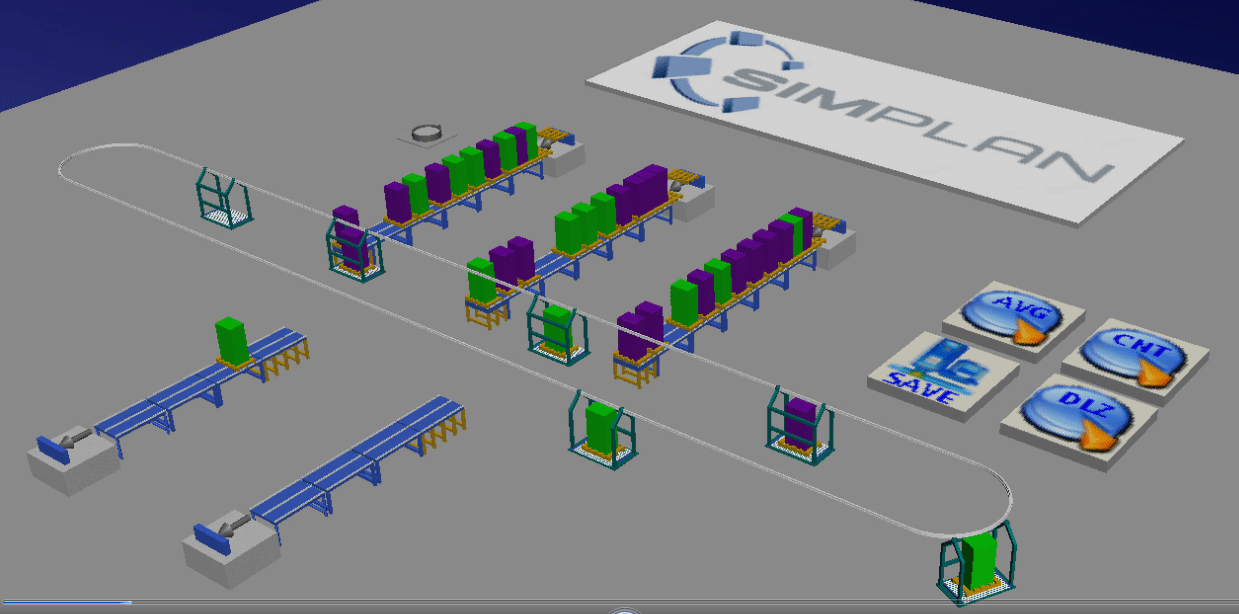 The suitability of a tool for the solution of a specific requirement depends on various factors. In our projects we are frequently confronted with the task of selecting the appropriate software for our customers' requirements. Over the years an extensive questionnaire has developed from this.
Possible questions with regard to a simulation tool:
Can you define parameterisable objects (partial models) yourself?
How do you program logics? 3D or 2D modelling?
Which interfaces are available for the import of 2D- and 3D-data (e.g. workshop plans, machine envelope curves, textures)?
Can simulation runs be executed as batch jobs (e.g. overnight) with different, predetermined parameters?
Are self-optimising simulation runs possible?
Which interfaces are available overall?
Depending on the task these and several further questions must of course be weighted differently. Your answer generally leads to a conclusive evaluation and facilitates the selection of the appropriate tool.
The solution: the tool laboratory
If you want to compare several tools but do not want to rely merely on the manufacturers' statements or carry out several test installations, we offer you the opportunity to test different simulation tools simultaneously.
Risk-free software testing
Test installations are too laborious and put too much strain on your systems?
We provide you with space, computers and licenses.
You want to try out simulation software without restrictions?
With us you are testing full versions.
You want to compare different tools?
Find out whether it is better to process your task with AnyLogic, AutoMod, Demo3D, Plant Simulation, Max Load, Tops Pro or Simul8 (other tools on request).
You require support with phrasing your task, selecting the evaluation criteria or testing?
"Hire" one of our experts at the same time.
Take advantage of the opportunity to test simulation tools comprehensively with regard to their suitability before deciding on one or several providers.
This is how it works:
For a user fee we will provide you with a room with several computers on which the simulation tools requested by you are installed. Thus you have the opportunity to process your task with several products simultaneously and compare the results and handling directly.
We can also support you with the pre-selection as well as phrasing of a suitable tender and instruct you with regard to the individual tools if required.
Contact us – we are happy to send you an offer – non-binding and free of charge.
See for yourself how effective our solutions are!