Simulation at Holtec / Plant engineering for the wood industry
Our simulation expert Alexander Dilg from the Hanau site will give an online presentation on the use of simulation at the customer Holtec on October 7 at 3 pm.
Holtec is a plant engineering company for the wood industry. Mr. Dilg will present the emulation project including changes to the simulation model and PLC logic. The simulation tool Plant Simulation from Siemens Digital Industrie Software was used.
The presentation includes the challenges and experiences as well as the advantages and benefits realized by HOLTEC.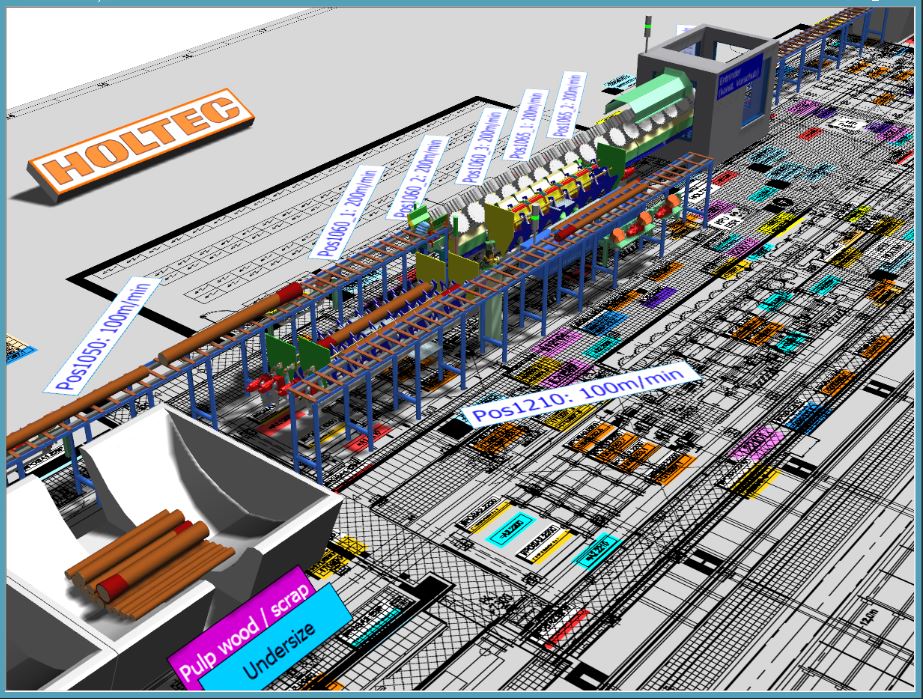 Only users of Tecnomatix Plant Simulation are invited to this presentation. The presentation will take place in a virtual reality "Siemens Virtual Spaces". Pre-registration is required, as well as the download of the SISW Spaces software. The link to download the software will be sent with the confirmation email by Siemens.
If you would like to attend the online presentation, please send the following email to: Matthias.Heinicke@siemens.com
I would like to attend the lecture "PLC Emulation with Tecnomatix Plant Simulation, PLCSIM Advanced and TIA Portal".
First and last name:
Company:
E-mail address:
Currently used Plant Simulation Version: