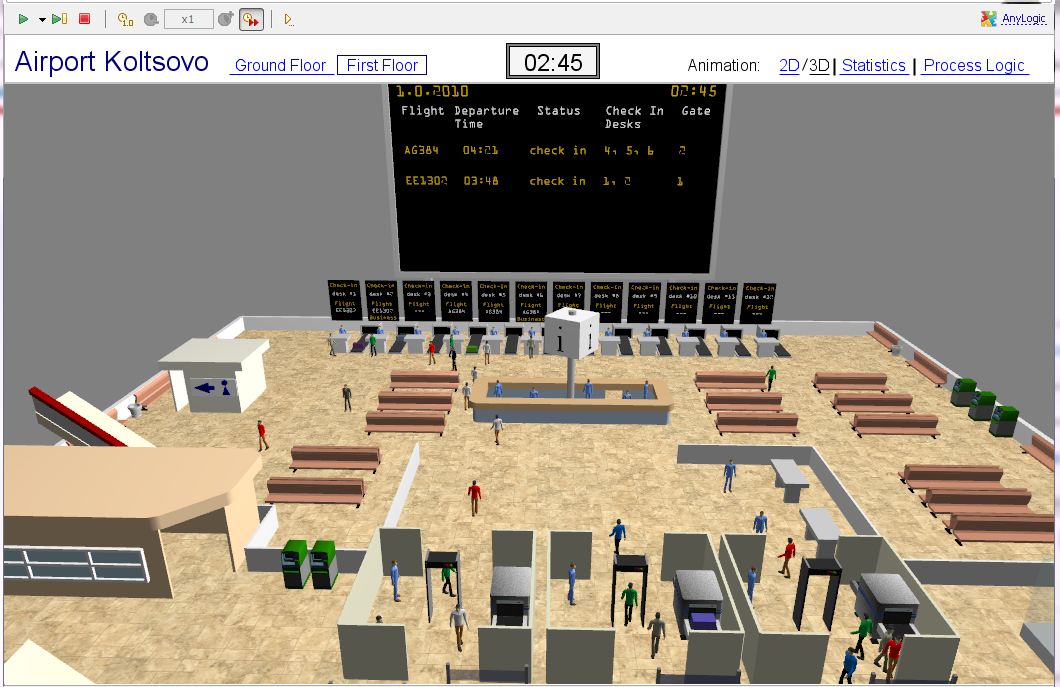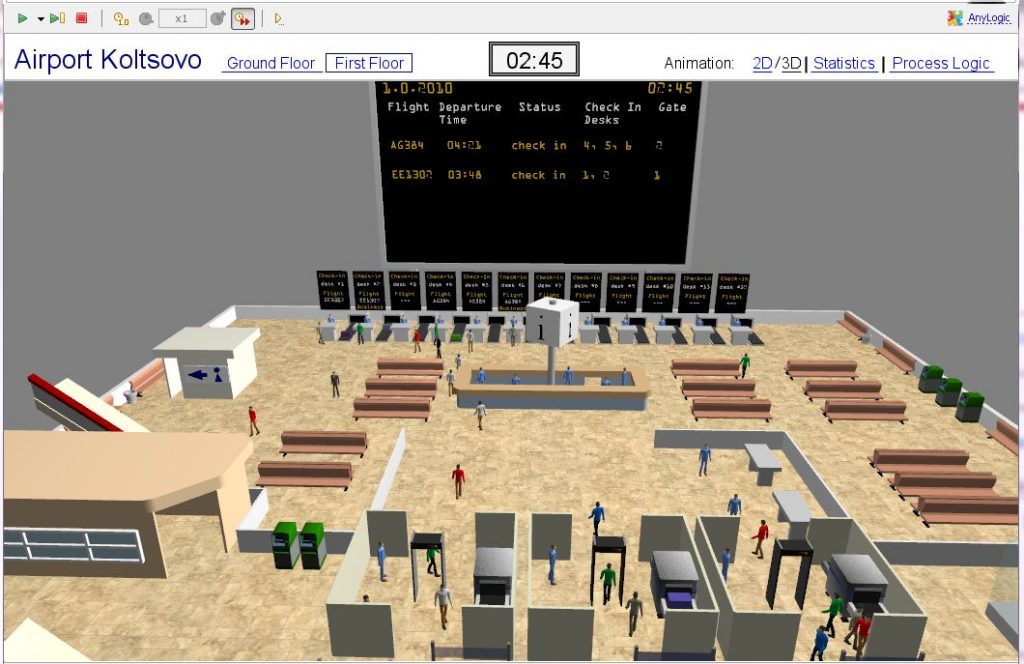 People flow simulation ensures satisfied customers and faster processes
Escape and evacuation scenarios are classic areas of application for people flow simulation. In particular, facilities with a high density of people, such as sports halls or stadiums, are investigated with regard to various damage events and the resulting necessities for the provision of routes and escape doors, taking into account real human behavior. People move according to the same scientifically verified rules, but depending on their directly perceivable environment.
This results in individual movement patterns which, in a group, lead to phenomena that are no longer macroscopically calculable. This is where simulation comes into play, in order to ensure escape in the event of damage within the time frame usually prescribed by law. This is all the more important because such scenarios cannot be played out with reasonable effort and realistic conditions, e.g. with extras. Simulation is often the only option here.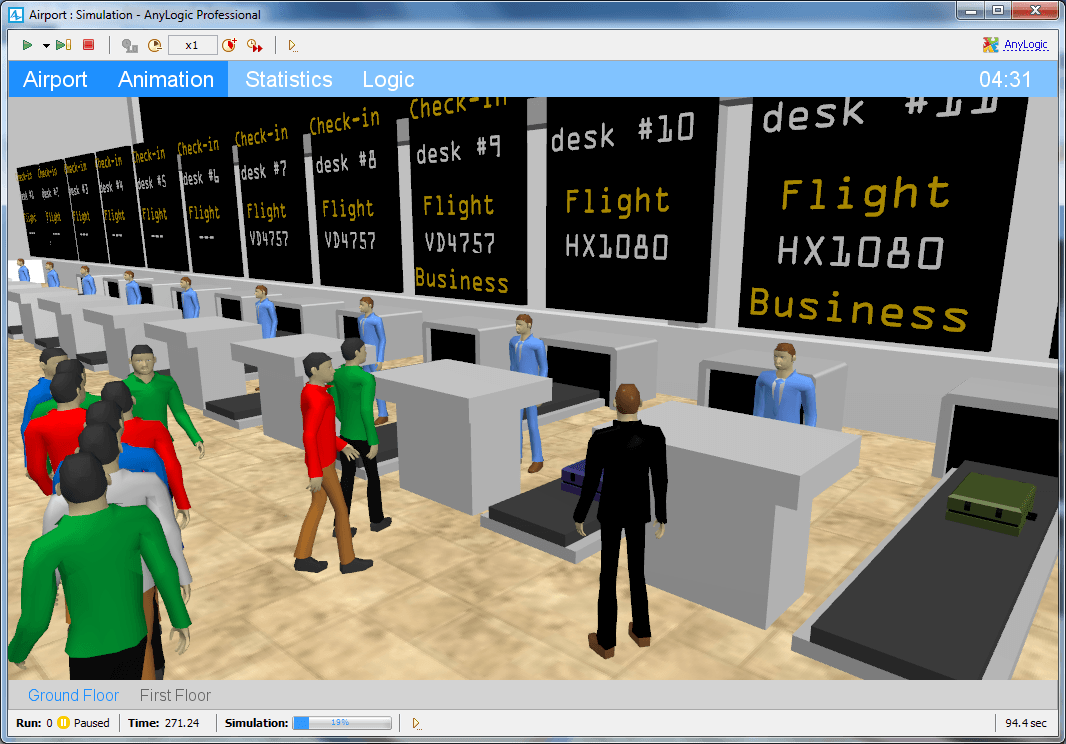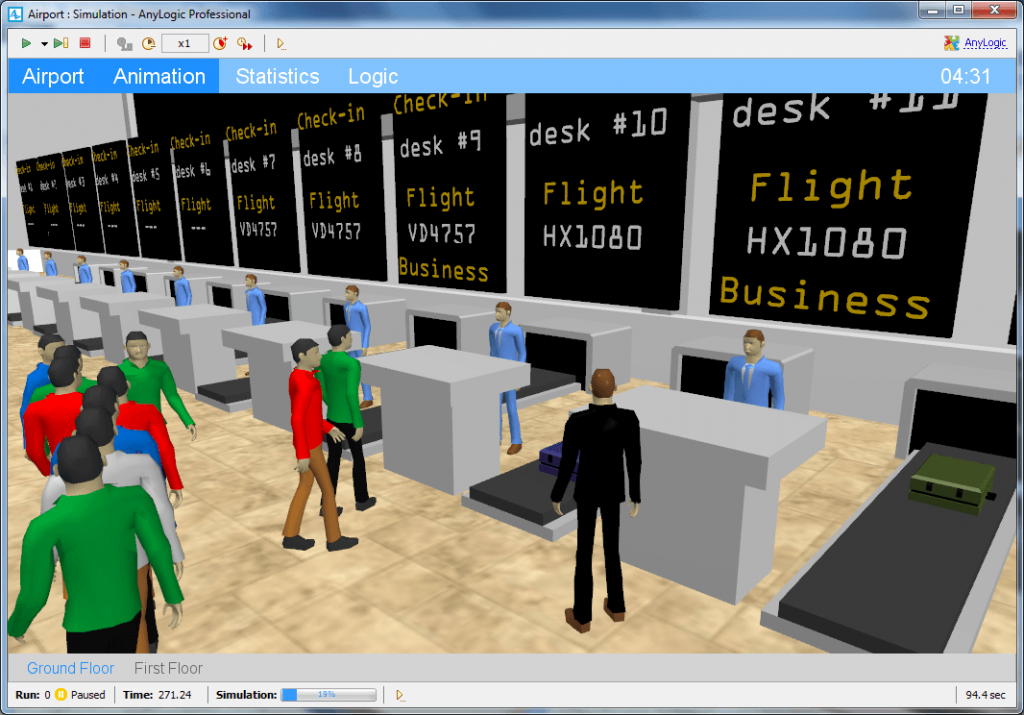 People flow simulation is also used to optimize service offerings and thus improve customer convenience.
For example, people flow simulation can be used to determine the optimal staffing of security checkpoints or service counters in advance – thus optimizing staff deployment, as well as the arrangement of service points to increase waiting times and accessibility of services.
Simulation can thus be used to ensure that shopping centers or canteens, for example, are arranged in such a way that customers can actually see the merchandise, thus positively influencing their purchasing decisions. Thus, the simulation can optimize the frequentation of POIs and thus increase the service quality.
Furthermore, simulation can ensure that, for example, only enough people are admitted to museums so that no queues form in front of the exhibits within the museum. This means that visitors do not have to stay longer in the museum than is necessary to view the exhibits and thus leave earlier. This makes room for new visitors more quickly.
The phrase that at first seems counter-intuitive applies here: "Let less in and you'll get more through". Where exactly the point is at which the influx must be limited, only simulation can determine with certainty.
Example model passenger flow simulation
Entrance area of a subway station
More information and downloads