Innovative IT solution for the management of construction projects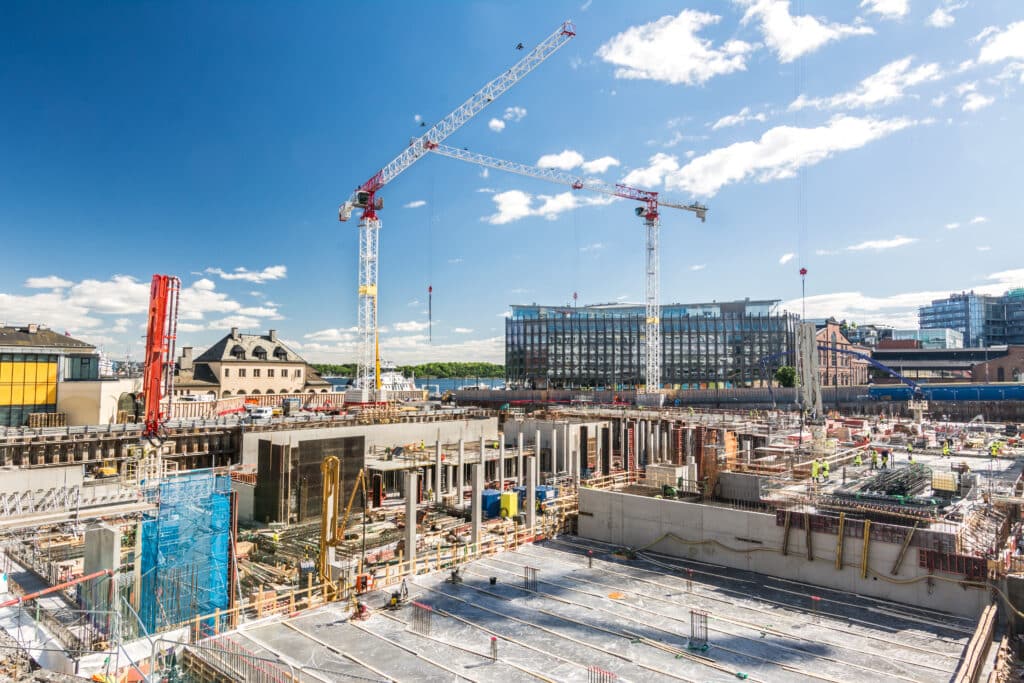 The SimBauLog construction site logistics simulation system is the result of the mefisto research project, in which we participated in cooperation with other partners (TU Dresden, Ruhr-Universität Bochum, Ed. Züblin AG, Max Bögl and others) and with funding from the German Federal Ministry of Education and Research. The goal was the development of innovative IT solutions for the construction industry and especially for the partnership-based, process-controlled and risk-controlled handling of construction projects.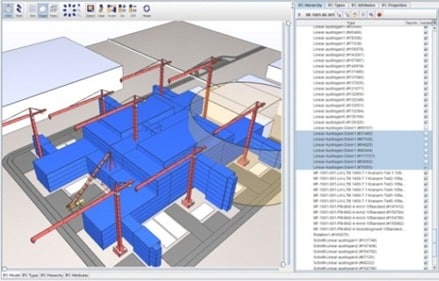 With the help of the technologies developed, the geometric elements of the building models can be linked with service specifications, calculations, schedule models and other information to form so-called multi-model containers. These are data structures that can be read directly into other programs for the collaborative processing of planning and controlling information and for the efficient creation of additional analysis models, e.g. for risk analysis and construction process simulation.
Within the scope of this comprehensive project, SimPlan dealt specifically with the simulation of construction site logistics and construction scheduling. The processes within a construction site should be able to be simulated quickly and efficiently. When planning construction schedules, limited resources such as construction equipment or construction aids as well as technological and conceptual constraints must be taken into account.
The multi-model container considerably facilitates the transfer of data from other systems into the simulation model. Our many years of experience in the fields of production and logistics have resulted in a simulation solution that ideally combines experience from the stationary industry with the special challenges of the construction industry.
If you are interested in further information about this simulation tool, please contact us.