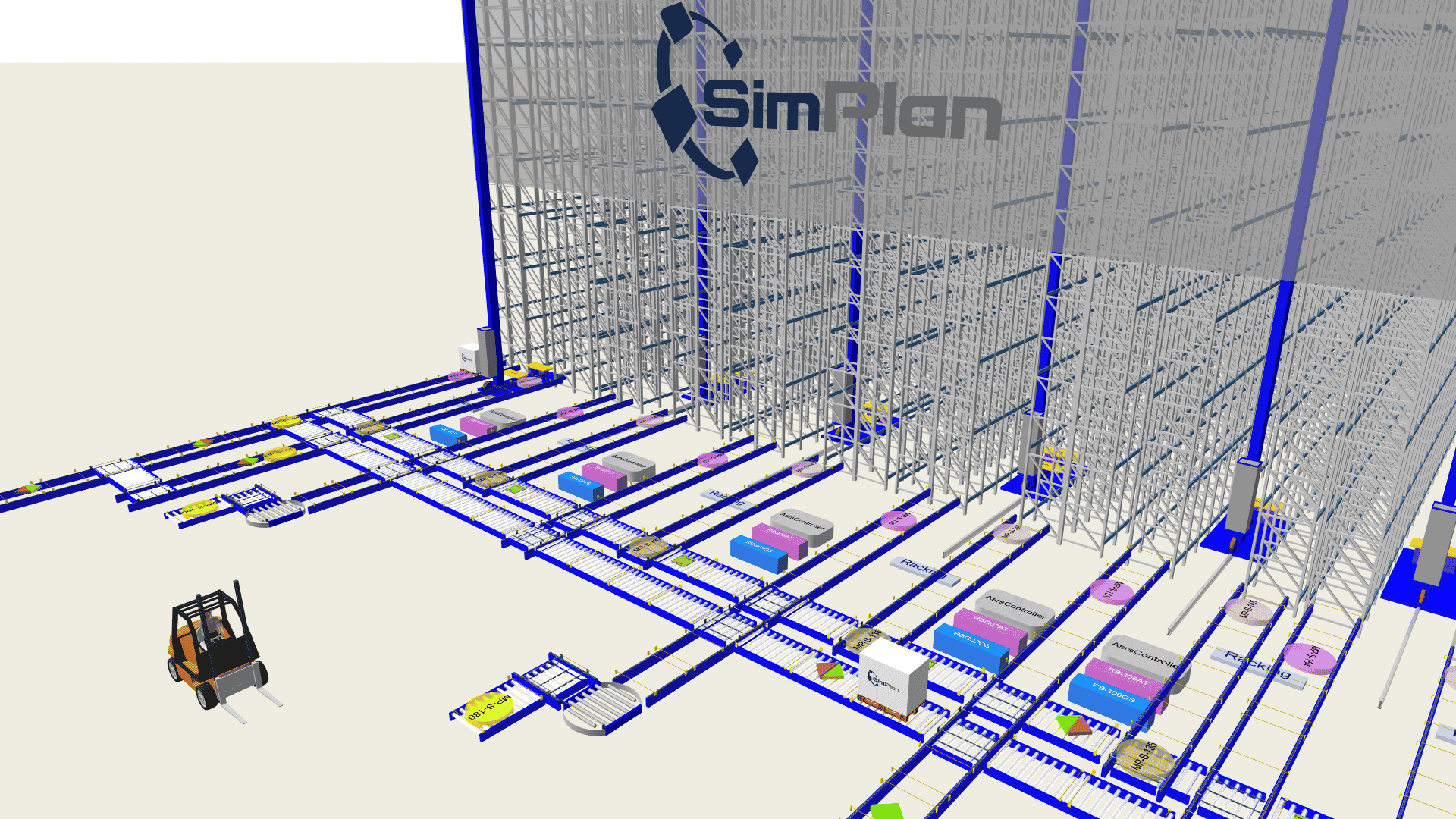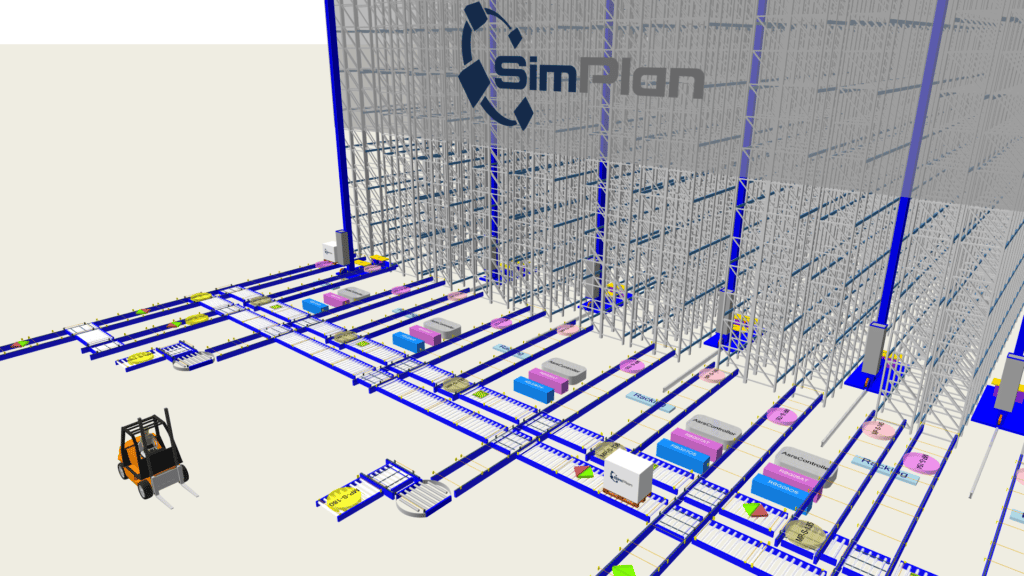 Virtual commissioning of control software
Due to untested control software, commissioning of warehouse management, material flow computers (LVR / MFR) as well as subordinate control systems (PLC) often causes time delays and deadline pressure. Troubleshooting on the real system is extremely time-consuming.
Using a specially developed interface, the control software can be connected to a simulation model. The model reproduces the real system in all its details.
This enables risk-free and cost-saving testing of the control software and suitable parameters prior to commissioning. Commissioning times and the associated overall effort can thus be significantly reduced.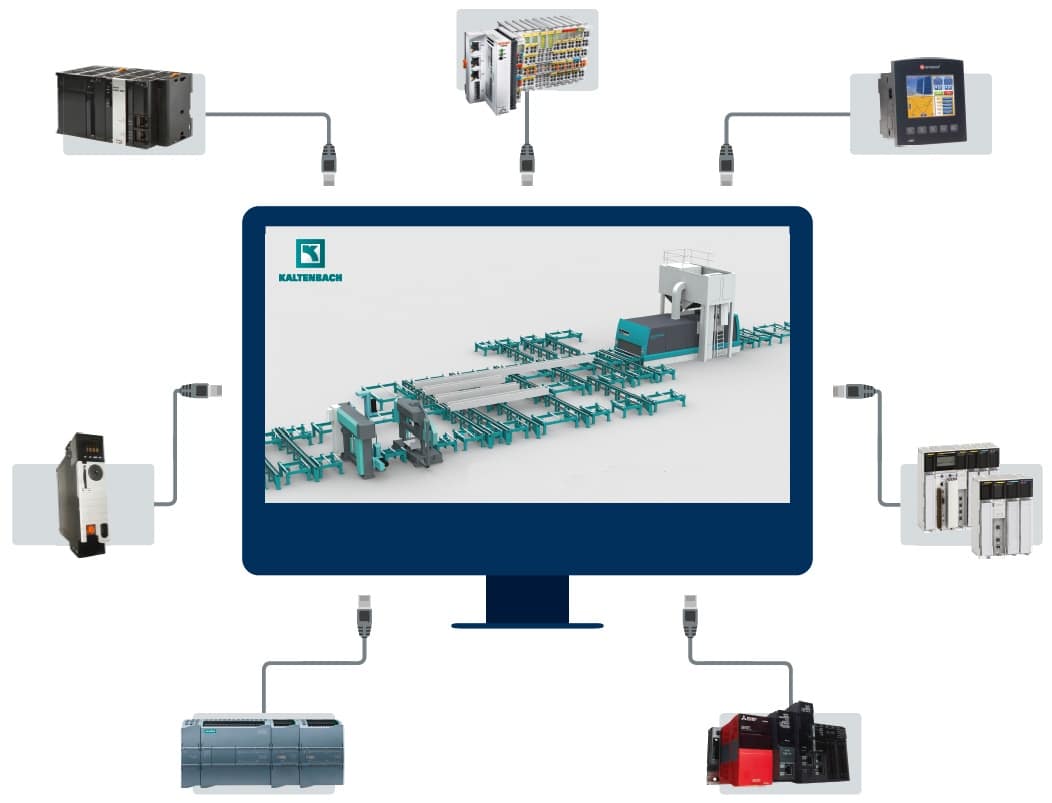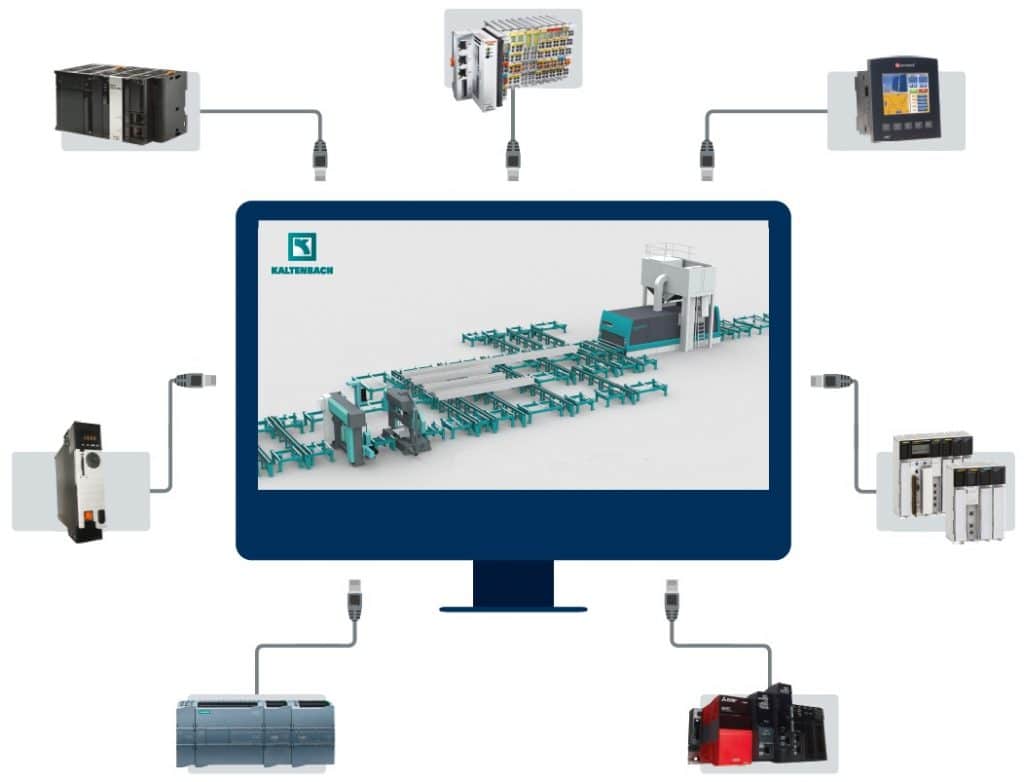 Virtual commissioning of PLC controls
Areas of application
Introduction of control software
LVR/MFR test: storage location allocation, order sequence planning
Update of control software during operation
Comparison of programming from different software suppliers
Your benefits
Shortening of commissioning times
Investigation of failure scenarios
Planning reliability
Avoidance of time-consuming software tests on the real plant
More information and downloads